Written in front: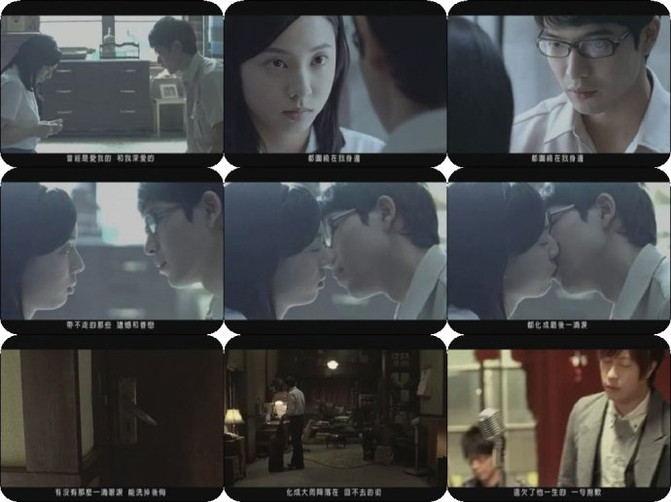 Before deciding to start this trip, I have been at home for a week, and Mayday 's "Ruyan" has been on my headset.
The lyrics read:
Is there a kind that will never change, never change
The beauty you've embraced never breaks
Let the harsh years no longer be wild
Let life and death be far apart
On a sultry night in July, I was lying on the bed and I felt like I was out of breath. Life was too tedious. I thought I should go out for a walk. I think everybody will have this kind of time, feel depressive to the circle of life at this stage, eager to jump out and breathe in another brand new city, I know this sounds a bit risky, but the fact is that I did.
I contacted a friend and told her this crazy idea. She said you come, I'm in Ningbo.
So I packed my luggage alone, without any travel guides from Baidu, without any route planning, bought a train ticket, and said go, so crazy!
---
Practical guide:
Travel preparation:
Earlier I also said that I did n't check the strategy very much, that is to say, go, so I did n't prepare well.
But let me tell you what I bring
①: The three documents, ID, bank card and student ID, are very important and must be taken (although student IDs are not used)
②: Try not to bring a lot of cash on your body. It is enough to keep a few hundred dollars. It is more convenient to prepare some change. It is also convenient to change cars and take a bus.
③: When changing clothes and shoes, it is necessary to bring an extra pair of shoes. Girls are advised not to wear high-heeled shoes for travelling or to choose flat bottoms.
④: camera, power bank, mobile phone, data cable, headset.
⑤: Cosmetics (boys definitely do n't need them) I have cleansers, lotions and the like are all in travel outfits. I can also go to the supermarket to buy the small bottles and bring them with me. Sunscreen and facial masks are very important, especially in the summer, when I walk around for an afternoon and come back, my face is red. (Girls definitely know)
⑥: Finally, take some medicine, such as Huoxiangzhengqi water, cold medicine, motion sickness medicine.
Circuit design:
[Day1: Moon Lake Park-Drum Tower]
(At 1:00 pm, take bus No. 9 from Li Huili Hospital Station and get off at No. 1 Hospital, walk about 200 meters to Yuehu Park)
(Exit from Yuehu Park at 3:00 pm and go straight ahead. It takes about 10 minutes to walk through the two red road lights to get to the Drum Tower.)
[Day2: Tianyi Square-Ningbo University-Old Bund]

(Take 560 bus from Li Huili Hospital Station to Tianfeng Tower and get off at Tianyi Square)
(Get on the bus from Jiangxia Park at 4:00 pm and take bus 541 to Ningbo University. It's a bit far, it will take about 40-50 minutes)
(Get on at 7:00 pm from Ningbo University Station and continue to take bus 541 to the Bund)
Consumption (roughly)
Train ticket: 400 yuan
Accommodation fee: 384 yuan (3 nights)
Meal fee: 200 yuan
Other expenses: 100 yuan
About Accommodation:
It is better for travelling partners to book online in advance. It will be much cheaper and you can filter out the most suitable hotel based on the price of the place you are going to. I this time because my friend happened to be doing summer vacation at the hotel.
The hotel I lived in was 46 Xingning Road, Jiangbei District, Ningbo. Aging, but the room is clean and the equipment is complete, after all, it is the student party, and there will not be too high requirements for accommodation.
(It's a bit old from the outside, right? Haha)
Breakfast rolls are provided. The breakfast variety is not particularly large but the taste is ok, bread, fruit, noodles and rice are available.

This is the room I live in, double bed room, 128 per night, my friend went to the front desk to pay the staff price
Food:
The food recommendations for this trip are summarized as follows:
①: Lobster
The lobster was eaten at the Sun Moon Hotel, where the hotel was doing the lobster festival. Hunanese-style prawns are considered a daily routine, but I heard that the lobsters here are more famous, so I ate them with my friends. We ordered a plate of boiled lobster and chilled lobster. The two plates add up to four or five hundred (but it 's a treat for friends, and she also has a certain discount)
Of course, this kind of lobster is different from the shrimp that I often eat in Hunan. I personally prefer iced lobster. It is especially good to mix the meat in the prepared juice.
②: Pickled Bullfrog
This restaurant was also introduced by a friend and went to eat with her at noon.
People in Ningbo prefer to eat bullfrogs. They like to see many restaurants making bullfrogs in the streets and lanes. However, this is the best restaurant. We opened branches. When we went there were full of seats. .
The price is also more suitable, a plate of bullfrog 48, we ordered two plates, and then ordered some snacks, which is more than a hundred. Two people sharing the same price is about one or seventy or eighty.
Gulou Walking Street Food Recommendations

③: POP BOX Korean handmade popsicle cold drink, handmade popsicle, very Q taste very pure ~ expensive is a bit expensive, but really delicious
Seeing such a realistic and Q shape, completely satisfied the girl's heart, so buy buy buy! Eat eat ~~ I ate two watermelon-flavored popsicles and spent more than thirty.

④: Old Ningbo Youzanzi, two flavors, sweet and salty, buy now and buy ~ the best twist that I have ever eaten, none of them. 20 / person, affordable. I bought a bag, didn't finish it, and brought it back to the hotel to eat.

⑤: Caribbean captain chicken steak, squid, drinks, it will be cheaper if you buy it, there are many flavors to choose from

Tianyi Square food recommendations:
⑥: Grandma's house, a super hot restaurant. You have to make an appointment in advance. It's a little expensive but it tastes great.
TIPS:

①: Ningbo has two railway stations, South Station and East Station, but both are at South Station. East Station is currently under maintenance.

②: Ningboers prefer to use coins, and they basically don't find a piece of paper money when they buy things. So if you want to come to Ningbo, prepare more coins
③: Ningboers are less able to eat spicy food, and the dishes are too salty.
④: The weather in Ningbo is basically the same as that in the southern cities, but compared to Yueyang, I think the temperature is still a bit lower and a little stuffy. It is recommended to check the weather one week before the trip. I was affected by the typhoon when I came.
⑤: There is a subway in Ningbo, but only Line 1 has been opened. In some places, you still have to take the bus.
⑥: Ningbo dialect "youzanzi" means twist. The twist of Ningbo is really delicious. When you go to Ningbo, you must eat it.
---
stroke:

Departed from Yueyang, bought a train ticket to Wuchang, K597, 32.5 yuan / person, arrived in about three hours. Then take the high-speed train from Wuchang to Ningbo, G592, 345 yuan / person, arrived in Ningbo five hours later.

Ningbo Railway Station is much taller than I expected, and Yueyang Railway Station is even more dwarfed by comparison. Rarely travels far, and a person has never been more.

My friends are at work, and I didn't bother to pick them up.
For a road lover of mine, when I see a variety of small brands or taxi solicitors when I get out of the train station, I will definitely get in the car without hesitation, and the result will be some unjust money. (This was the case when I went to Yueyang at university.) This time, my friend told me that there are many buses near the train station. I just went to the No. 10 bus and got off at Li Huili Hospital Station.
In short, I found my friend's summer vacation hotel smoothly, and waited for her to go out for a meal together after work.

The chaos in Hunan is small and the stuffing is small. This time the auspicious chaos is not only big but also super filling. I ordered chaos of fresh corn meat. A bowl of ten can be eaten for as little as ten yuan.
She returned to her staff dormitory in the evening and I stayed in the hotel. The room was given a 15% discount, 128 per night.
---
first day:
Regarding Yuehu Park, she just heard a few words from a friend, and she would come and go occasionally after work. In fact, before I came to Ningbo, I didn't think about where I was going and did not make any plans. Compared with many people's step-by-step travel routes, I seemed to prefer this casual nature.

The complex for the park is not deep, but I don't know if it is because of a change of city. I always find the scenery in front of me very cute, even if it's the same thing.
There were people rafting on the lake, and some people fishing. I met a beautiful girl who was taking pictures. It rained the night before, so many of the roads in the park were flooded with water. The weather was not so hot, and the breeze gently touched my face.
A house that is not open to the public can only be viewed from outside, which is also a pity. Actually I want to go in and see ~

These ID cards can be used to enter and visit. What surprised me a lot was Chaoyuan. The design and decoration are very elegant. The theme is around tea culture. I ca n't pick up the phone and candidly take pictures. A few more.

After leaving Yuehu Park, you can walk to Gulou in about ten minutes. Gulou is the commercial street. There are snacks in it, and I only go back to the hotel after I have eaten enough.

On the Drum Tower is an old film exhibition in Ningbo, which is full of black and white photos, recording every bit of Ningbo's past.

Inside is Gulou Pedestrian Street. It was Wednesday when we went, and there were not many people.

In short, I spent the first day eating and eating. I went back to the hotel and waited for a friend to go out to eat hot pot next night.

It is determined that the most scary thing before traveling alone is eating alone. I always feel that it is very uncomfortable to eat alone in the restaurant. I believe many people will have this feeling. But when I eat it by myself, I do n't think it 's really okay. If I want to travel alone, I do n't have to eat alone. It 's just that there are n't many pleasant things in life. What a pleasure.
---
the next day:
I heard from friends that Tianyi Square is the earliest emerging square in Ningbo.
I feel more beautiful at night
The church near Tianyi Square, every time I see the church, it feels particularly sacred and it is too high.
Ningbo University subverted my imagination. Not only wasn't it in the city center, but there wasn't even a decent bus stop near the school. When I got off the bus, I thought I had gone to the wrong place. It was just the junction of urban and rural! !!

The school gate is also very ordinary. Compared to our school, I really feel that our school is instantly tall!
I guess someone will confess and date here! !! What a great resource ~ It's like our school's lover Po

I did n't start school when I went, and there were n't many people, but I found that the students in their school usually go to school by bike
The teaching buildings are not open, so if you can't enter the classroom, you can only take a look outside.
Visiting the best university in Ningbo is a fulfillment.
I think everyone's youth is colorful, maybe it's not so important where you spend it, what's important is that you have been flourishing and working hard in your best years.
Ningbo University is too big, so when I went in, I couldn't find the way when I wanted to go out. It took me a long time to ask a lot of students to find the bus stop sign. It was very rude, and I waited a long time. Children's shoes visiting Ningbo University must be psychologically prepared, because the appearance is really not half the dime! !!
From Jiangbei District back to Jiangdong District to the Old Bund, it was already seven or eight. It was very dark, but the scenery was more beautiful.
Watching a small-time movie has a complex with Shanghai's Old Bund. I vowed to have the opportunity to watch it afterwards. As a result, I heard that my friend said that Ningbo Old Bund was 20 years earlier than Shanghai Old Bund, so I immediately decided to take a look.
The scenery of Yaojiang along the way
I do n't know why there are always fragments of the movie from the old Bund's mind. This is an unrealistic film that many people have said is unrealistic. To a large extent, it meets everyone's longing for the best in life.

No matter you are alone or walking together in such streets and scenery, you will feel very happy. I think it is too lucky to be alive and have the opportunity to see the scenery in front of me. At that moment, I was like this. Feeling tears.

Sitting by the river, listening to the singing from the bar, I felt that something was gradually clear in my heart.
Everyone is drinking beer and chatting, and life should be a wonderful thing, isn't it?
Finally I finally saw the fountain at night as I wished.

This concludes the two-day, three-night trip in Ningbo.

I have seen many people say that if you are not satisfied with your current life, then the best solution is to travel.
When I actually put myself into action, I found that the world is so vast and there are so many beautiful sceneries waiting for you to discover. The reason why you are not satisfied with your life is because you have too narrow a view and only see those On the unpleasant side, going out and looking at this world more, life is actually cute.
I bought another train ticket to Jinan on my last night in Ningbo.
Not too young, so hurry up on the road.
(A cute selfie is attached at the end ~ haha.)

This article is reproduced by the editor of this website. The purpose of reprinting is to convey more information. It does not mean that this website agrees with its views and is responsible for its authenticity. If you are involved in the content, copyright and other issues, please contact this website within 30 days, we will delete the content as soon as possible! The copyright of this article belongs to the original author, and the content is the author's personal opinion. This site has the final interpretation of this statement.