On January 5, 2013, from the evening yesterday, it began to snow in Wucheng. At night, the snow became heavier. I woke up early in the morning and found that the outside of the house was white. There is a thick layer of heavy snow everywhere. This is the biggest snowfall in Ningbo in recent years. Rare opportunity, decided to go to Yuehu Park to shoot snow. Stepped out of the house and saw that there were already neighbors shooting snow in the community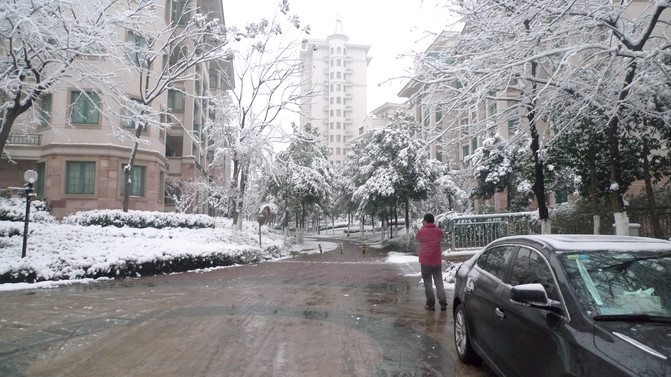 The starting point of the bus is diagonally opposite the gate.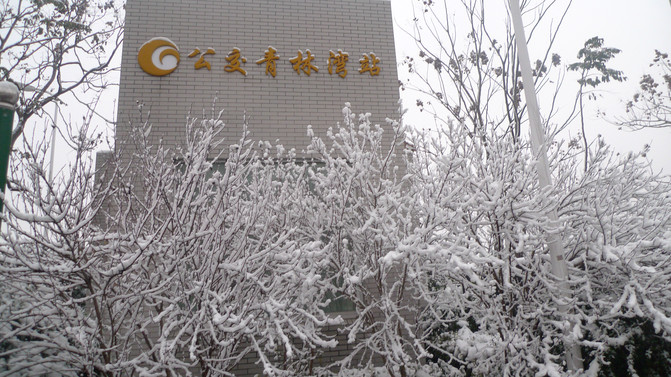 Fortunately, the 515 bus to take, as usual, runs normally. After 10 stops, I got off at "Gulou Station". Then, after walking about 100M in the south direction, Yuehu Park arrived.

Yuehu Lake is 300M in width from east to west, and about 1100M in length from north to south.
According to historical records, Yuehu was excavated in the Tang Dynasty (636 years), and it was built in Songyuanyou year. During the Shaoxing period of the Southern Song Dynasty, pavilions and pavilions were built extensively, and flower trees were planted at four o'clock, forming a scenic spot on the ten continents on the Moon Lake. The ten continents are: Zhuyu, Yuedao, and Juhuazhou in the east of the lake, Huayu, Zhuzhou, Liuting, and Fangcaozhou in the lake, and Yanyu, Xueting, and Furongzhou in the west of the lake. In addition, there are three embankments and seven bridges.
Today is a rare snowfall in Ningbo, and there are many group photos taken in the park: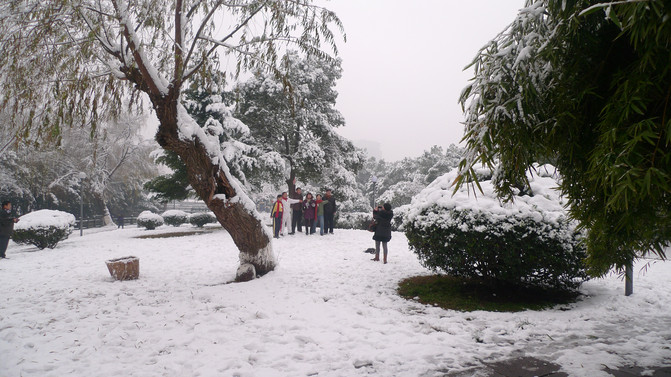 Photography lovers abound: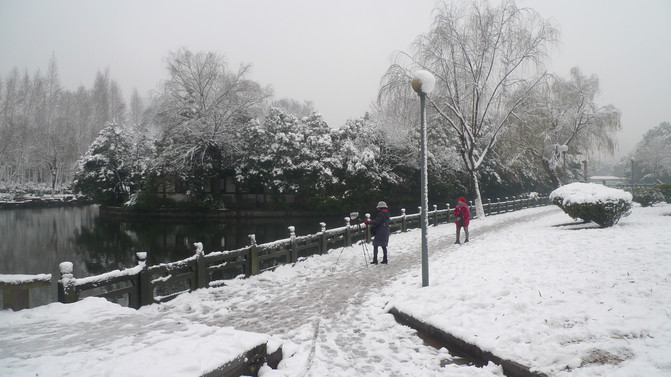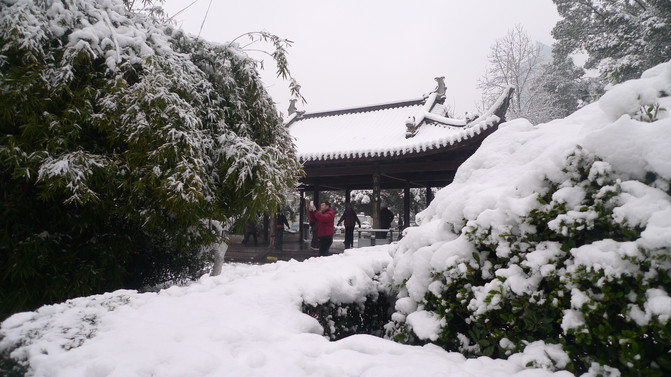 The snow was really heavy. In order to prevent the snow from crushing the precious trees in the garden, the gardeners cleaned the snow early in the morning.
The red flowers under the white snow look more beautiful
Today's Moon Lake Park
Wrapped in silver, reflected in wicker,
I stayed in Yuehu Park for three full hours and enjoyed the wonderful scenery that nature's gift gave us.
This article is reproduced by the editor of this website. The purpose of reprinting is to convey more information. It does not mean that this website agrees with its views and is responsible for its authenticity. If you are involved in the content, copyright and other issues, please contact this website within 30 days, we will delete the content as soon as possible! The copyright of this article belongs to the original author, and the content is the author's personal opinion. This site has the final interpretation of this statement.