The 2016 G20 Summit was held in Hangzhou in September. To this end, Hangzhou has undergone earth-shaking changes, the roads are tidy, the sky has become blue, the scenery has become more beautiful, and the quality of people has improved. I believe that all these changes are here. It has been seen in various media for a period of time. It is one of the major measures to guarantee the G20 Summit. Many business units in Hangzhou responded to the government 's call and arranged holidays during the summit. Our company, likewise, actively responded to the government 's call and contributed a modest contribution to the G20. On September 1 Holidays will be implemented from 7 to 7. For a time, Zhejiang Province and many province cities across the country shouted to the people of Hangzhou and even the whole Zhejiang province, "Welcome you to visit". Many scenic spots have great preferential measures, and even many are free.
With this rare holiday, it was a peak holiday, so I naturally took this opportunity to go out with my family. The original plan was to take the children and my parents to play Zhujiajian and Putuo Mountain in Zhoushan. On the one hand, the elders who have never seen the sea have a look at the sea, and at the same time, the elderly have fulfilled Putuo's wish to worship the Bodhisattva. For this reason, I have already collected and sorted out strategies on the Internet. Later, my mom and dad said they wanted to take advantage of my daughter-in-law and me at home, and they went back to their hometown. Yeah, it 's been 19 months since the son Chen Chen was born in February of 15 years. In the past 19 months, my father and mother have basically brought Chen Chen in Hangzhou, and they rarely go home during this period. My mom and dad couldn't figure it out. I felt that they always felt that the home in Hangzhou was their son and my home, not theirs. Their home was in Xianju. The reason they live in Hangzhou is entirely because they want to help us bring Chen Chen. I won't talk about that anymore, this time I will write about tourism. Because of the changes in my parents 'schedule, we also changed the schedule accordingly. Chen Chen is only 19 months. Therefore, we chose the Jiulong Lake holiday and Ningbo city leisure trip. The following is the basic itinerary before departure. Considering Chen Chen, many of them make maneuvering arrangements.
September 1
Morning, Hangzhou-Zhenhai
Noon, Jiulong Lake Township Chinese Restaurant
In the afternoon, Kaiyuan Ningbo Jiulong Lake Resort, check-in, play, afternoon sleep
In the evening, Hengxi people dinner and play
September 2
Morning, hotel play, check out
Noon, lunch at hotel or outside
In the afternoon, visit Jiulongyuan Scenic Area
4-6pm, Kowloon Lake-Ningbo, check-in at Best Western Ningbo Jianghua Hotel
In the evening, eat, stroll around the Old Bund, stroll around to sleep
September 3
In the morning, Old Bund or Tianyi Pavilion Museum
Noon, mobile arrangements
Afternoon, Ningbo-Hangzhou
Both hotels were booked through Ctrip before departure. Because Chen and Chen were together, we hope that the hotel environment will be better. Kaiyuan Ningbo Jiulonghu Resort is a five-star family-friendly hotel in China. I have stayed at Kaiyuan Hotel in other cities for a few years, so I feel good, so book this hotel. The most important reason to book the Best Western Ningbo Jianghua Hotel for one night in Ningbo is that it is quite close to the Old Bund. Of course, the hotel's evaluation is quite good, although it is an old hotel. The two restaurants on the first day were also farmhouse restaurants that performed well in public reviews. I hope the reviews are authentic and reliable. Make this arrangement first, and take your child out, and everything is okay.
I am rather stingy, now I will write the travel notes in three parts, hahaha
September 1
The night before, Baoma started to prepare luggage. The main content is that there are a lot of clothes. There must be a sufficient amount of clothing. Milk powder, bottles, cereals, snacks, bowls for eating, wet urine, etc. Adults are simpler. But in the end, the last one, I missed a very important object. I will show it later. You can guess, haha.
At 9 in the morning, the family had breakfast, took the big bags and left, and set off on Xiaobai (our car White Volkswagen POLO). Chen Chen knew he was going out to play, and was particularly happy. He walked around the suitcase before going out; he pushed the suitcase to the elevator and kept playing with the wheels. It is estimated that he regarded the suitcase as a car, hahaha. When we got out of the elevator and didn't let us pull our luggage, we had to push him all the way, give him the downward direction, and take our fleshy little hands to pull us away, until he was told that the road was uneven and bad. Pushed this right to us. Since I had Chen Chen, my perception of so-called children, or infants, has changed. I used to hear that children do n't understand anything. It did n't look like this. Since Chen Chen, I 've been I feel that the children can understand and understand. As they grow up, they begin to communicate with the children. After the children have interactions with movements and languages, they can more clearly perceive the children's understanding, and they can understand us. Then, it is said that a 2-year-old child can understand 50% of the meaning of a stranger. I am thinking of being a parent and the language meaning of people around my child. Like Chen Chen, I can understand 80%, but the child is still a child.
He can understand our words, but he can't understand the real meaning, and many of us adults can only understand with suspicion, such communication and exchanges may require more Tacit understanding and telepathy.
Before departure, we also considered that the 170km distance will be a test for Chen Chen's patience. This is because Chen Chen is the first time to take such a long distance drive. Although he usually sits on his throne, a child safety seat, he can watch the scenery outside the car very peacefully, and occasionally "communicate" with adults, but It's a short distance of ten or twenty minutes. To this end, we prepared him a favorite car toy to bring, and at the same time, we also expected him to fall asleep, but Chen Chen's sleeping point has always been quite regular, and the ride is not his sleeping point, so we have to adapt to the situation Are you going out with your children?
When I went out, I obviously felt that Hangzhou was really a lot of space, even more empty than the Chinese New Year. It may be that before that, many restaurants have stopped operating. Starting on the 1st, many companies are also on holiday. They return to their hometown and travel. It is estimated that a large part of the departure yesterday, everyone's heart walking on the road has long been unable to hold back. Soon on the airport expressway. The airport expressway that has just opened recently has good road conditions and few cars. The Hangzhou-Ningbo expressway has a speed limit of 120. It is quite comfortable to drive. The little guy was still quite anxious for the first half an hour. After that, it may be because he was sitting for the first time so long that he started to get impatient. Do n't sit in the seat and dart in his mouth to "play, play." The back seat was so coquettish that she couldn't find the picture book of the story. Baoma took the fan with a pattern and a brochure of the safety seat to Chen Chen to tell the story. She really admired Baoma's organizational ability. This surrendered Chen Chen. No wonder, because Chen Chen has recently liked to listen to us tell stories and read books, and I especially like our tongue twister, so next time I go away, remember to bring a few picture books for children's stories, which can not only calm the baby, It can also train children's audiovisual skills, increase their knowledge, and do more. Go out with your kids and be flexible, haha
After a short break in the Yuyao service area, we continued to move forward. The expressway was really smooth. First of all, the number of traffic lanes was limited (Hangzhou-Ningbo Expressway was restricted), and trucks were prohibited. In addition, we went to non-hot spots. Later on WeChat, I saw news that Huangshan and other popular scenic spots were occupied by Hangzhou tourists. I was so scared that we were happy. Take the Jiulong Lake exit and continue along the Jiulong Lake Avenue. I quickly saw a pavilion on Jiulong Lake. I drove in along the road and went up the mountain. After passing through a cemetery surrounded by woods, I felt the environment was pretty good. When I turned, I saw a lake. Someone was fishing. After passing a bridge and then turning, I saw a big stone with the words "kaiyuan Ningbo Jiulong Lake Resort". I found the last parking space on the ground of the hotel, got out of the car, and picked up my luggage. The young handsome service staff at the door came up enthusiastically to help with the luggage. The first contact was very good. Entering the lobby, facing the hotel's entrance is a lobby bar. The glass of the lobby bar is an outdoor swimming pool. The next morning I found the breakfast room next to the lobby bar. The service desk is on the right. When you check in, you can upgrade for free because you have applied for a member of Kaiyuan. The front desk told you that you can upgrade to the mountain view room for free. However, there is a large group booking today. It is estimated that the big team is them, and the next day, breakfast is really full of people in the restaurant with Yunda clothing). The mountain view room is full, you can add 100 yuan to upgrade to the lake view room, without membership upgrade is 180 yuan, think I wanted to open the door to see the lake view, so I upgraded (I feel completely unnecessary after checking in). First of all, the lake that Kaiyuan Resort can't see is a reservoir called Langjiaping Reservoir. It's not really a lake in Jiulong Lake Scenic Area. Second, it's the same thing if you can't see the lake. The front desk also briefly introduced the basic situation of the hotel, and felt that the service was good.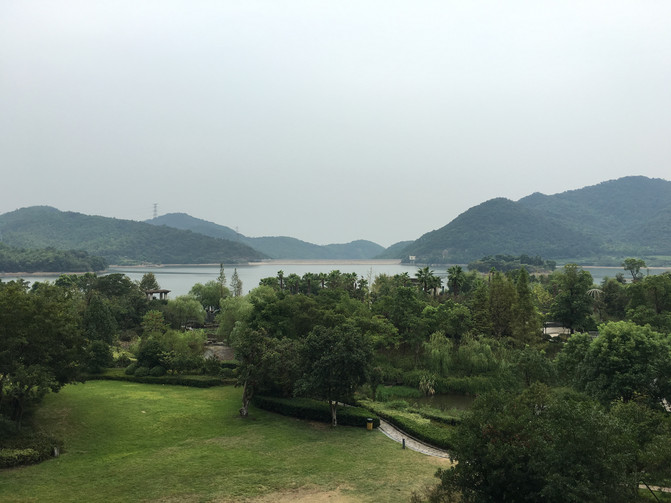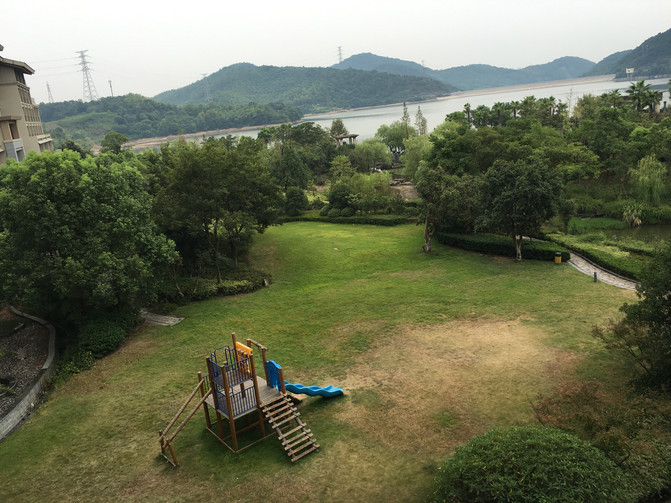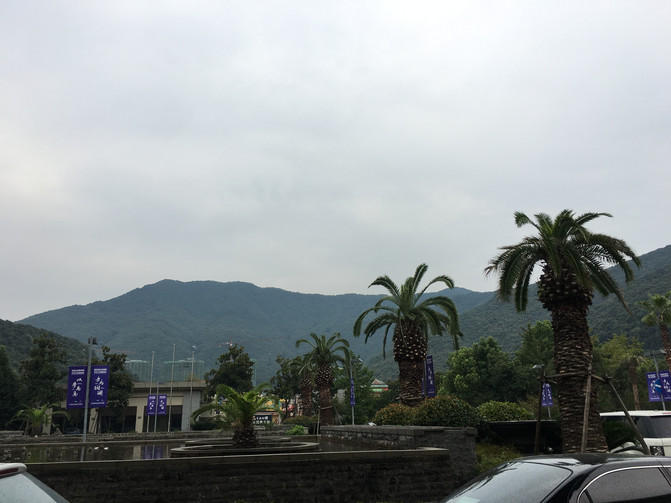 Get the room card, the hotel has a waiter called a housekeeper to accompany the room, introduced the situation of the hotel, also added WeChat so that we can inform her if necessary to solve. I immediately told her that I had booked a crib over the phone and asked for help to confirm. I soon told that the crib could be arranged and sent over later. I never expected that all the unpleasantness or disappointment to Kaiyuan was from the moment the crib was delivered. The crib had one less wheel and the fence was broken. It was actually tied with a plastic bag. The bedding on the crib It was not matching and let alone, the bedding was awful, and the service staff was asked how it was like that, and the waiter left the room without any explanation. Because it is not necessary to sleep in a crib, and I do not want to affect the mood of distraction, I want to set aside and not use it. However, the bad impression of Kaiyuan could not be prevented from spreading. Looking around the room, the basic facilities can be seen to be old, a little old, the mattress has collapsed, the sheets have holes, and the quilt has stains. The carpet floor is not clean, there are still dark spots on the edge of the washbasin, the balcony coffee table is dirty, but there are cigarette butts and small animal droppings on the beams that can be seen on the balcony (though not in the room facilities, but standing on the balcony is in front of you) The balcony is dusty ... Oh my God, this is the so-called platinum five-star. This is the Kaiyuan Hotel that gave me a good impression. I have been completely defeated, but I have already stayed and stayed for one night. I do n't want more. Some unnecessary troubles, that's it. It was very unexpected that I stayed at the hotel this time and invited me to be their survey guest. In this case, I gave the hotel honest feedback on these questions including the previous list. Regardless of whether I will stay again in the future, I hope Kaiyuan will Making changes, these issues of Kaiyuan Ningbo Jiulong Lake Resort really detract from the reputation of domestic famous hotel companies.

Very disappointed, very disappointed, very disappointed, it is not only these that are not good. Even during the one-day stay, most of the service staff are still more enthusiastic and meet and say hello, but if the basic hardware is not available, How can the mouth of the service staff alone enhance all of the hotel? In short, from my point of view, the current situation of Kaiyuan Jiulong Lake Resort and its nominal platinum five-star standard deviation of 108 thousand miles is too much to be true. (Important reminder) A reminder for friends who are staying with a baby who can walk. There are two steps in the lake view room of Jiulong Lake Resort. It is a big obstacle and safety for young children. It is best not to choose. .
The crib was thrown aside, and some problems found were ignored for the time being, and it was already lunch time. The waiter introduced that there is a restaurant on the commercial street opposite the hotel and it passed. I saw a SAM bear-themed shopping street, but it seemed very deserted. I went in and took a circle. Most of the shops were closed, and it wasn't because of the summer vacation. It felt like it had been closed for a long time. There was a restaurant, a humble supermarket, and a paradise. It didn't look very prosperous. In the end, we drove to the Yixiangyuan Hotel, which was originally found on the public review. We passed this hotel when we moved forward. It was relatively early to consider checking in at the hotel first. Yixiangyuan Hotel is located next to Jiulong Avenue, about 4km away from the hotel. The hotel is a three-story residential building. We ate at the lobby on the first floor. We had already passed the lunch time when we entered, but there were still many table guests. The guests in the box are still punching and drinking. The dishes were ordered directly, farmhouse dishes + small seafood, we ordered fried bells (with stuffed meat), okra, roasted pork blood, scallion clams, cold maran head, a bottle of big coconut juice (with Coconut meat), the speed of serving is very fast, the taste is really amazing, and looking at the rough farmhouse restaurant, the display is also very particular. The two large and one small discs have a total of 108 yuan. The restaurant dishes must have some heavy oil and taste. Yixiangyuan Restaurant is worth recommending.
"src =" http://lyt.nbxc.com/serverImages/e016b92205ffb372da08659e1027bc9b.jpeg "width =" 671 "style =" display: block; ">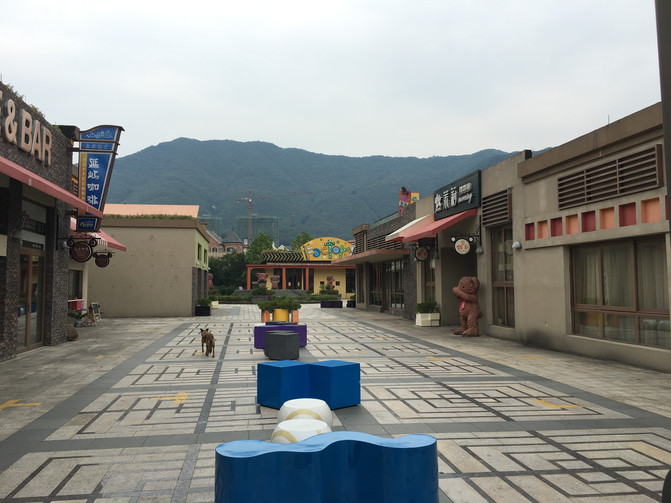 After driving back to the hotel after dinner, Chen Chen generally took a nap at this point. As mentioned earlier, a very important item was missing from the finishing of Chen Chen's equipment. At this time, it should come in handy, his soother, Since we did n't bring it, we want to let it go. It 's been 19 months and I have n't given it to him. Before, because he needed it, he could have better and more sleep, so I used a pacifier. Without a pacifier, we also tried to coax him to sleep, but he never fell asleep. This time, he didn't want to sleep and couldn't get a pacifier, but he didn't sleep. Maybe it 's because of the new environment, the children are also more excited. Thinking about this, we decided to go to the hotel and walk along the green garden of the reservoir, and it 's confusing to come out. What's the matter of staying in the room, hahaha. Seen from the balcony of the room, the garden area is not small, and the greening is very good. There is a slide on the lawn. Children who feel that they are older will be more fun. They all need to climb up. Bao Ma held the slide and slid down a few times. Chen Chen slipped a few times, without much interest, so we took a turn along the garden path, teased Chen Chen while walking, and Chen Chen walked for a while. She rushed to Bao Ma in front of her and hugged "Mother Hug" and hid from us. We kept telling him flowers, trees, grass, and nodded and shook his head. Sometimes I did n't even respond, and it was fun to watch. I believe that being able to spend time with my parents, Chen Chen must be quite happy. At this time, I found that maybe that feeling is a joy of happiness, very happy, and I especially thank the G20 for bringing such an unexpected vacation and being able to accompany the children. It is said that the child is very old, and the years when he can coquettishly and embarrassedly in front of his parents are only a few years. Soon, when the child grows up, he will go away and be separated. Every parent should really cherish his child These days.

After a round trip, the overall garden is okay, even some equipment and greening are not well maintained, and the river channels are dry. The hotel's outdoor pool is said to be closed because of the cooler weather. Reasonable, just as a parent-child hotel, I feel that the hotel is not fully considered on the issue of child safety. For example, there is a slide near the outdoor pool that can slide into the pool. Since it is no longer used, it is only suspended by a few ropes. This brand still has a lot of hidden dangers. Individuals always feel this way. If you do n't do something, just do it. If you want to do it, stick to it. The hotel industry is even more so. The competition is so fierce. If you do n't have a good customer experience, how can you compete? In the long-term existence, brand power needs to be cast from bit to bit.
The garden made a round turn. At about dinner time, I drove directly to the Hengxi people. The Hengxi people were on the Hengxi village, and they drove about 2km along the highway. I saw this name as kind. My mother 's house is in our Xian. Living in Hengxi Town, Aiwu and Wu feel like going home. When I drove past, I found that Jiulongyuan and Xiangshan Temple are along the way, and the attractions are also under construction. Jiulongyuan is our second day itinerary plan. Relying on several attractions, Hengxi Village drives a lot of farmhouses along the roadside. We drive to the Hengxi people with a strong purpose. There is a parking lot next to it. There are several tables in the yard and guests are eating. There are also dining guests on the first floor. Many hens are stocked in the shop on the bottom floor of the building. In fact, the chicken feces that occasionally accompany the wind while sitting outside eating in the yard are quite strong. Looking at the stocking hen here, I thought it was an authentic domestic chicken. We ordered a chicken pot, salted rice dumplings, stir-fried amaranth and a cold cucumber. There is a swing chair in the yard. While waiting for the dishes, Chen Chen and Baoma went up to play for a while. Chen Chen was still attracted by the hens and dogs lying in the yard. Hengxi's dishes are served very slowly. In fact, the guests are not too many. When we came, we were eating a few tables. Maybe it was off-season and there were fewer manual arrangements. It was dark in the evening. , When we arrived, it was quite bright. The food came up, it was already dark, because sitting in the yard, the boss also gave us an electronic night light. In fact, it was very tricky to fly mosquitoes. Fortunately, I have a fan. Hahaha . The chicken pot has n't been served yet. Wait, the dumplings are quite fat and fresh. The salt water tastes a little lighter. Chen Chen did n't eat it because of the cough. Amaranth and cucumber ordinary dishes, average taste. Come up, a large open bowl, at a glance you see a clear soup, a clear bowl of soup. The chicken nuggets, some shiitake mushrooms and shredded bamboo shoots sunk. Frankly speaking, a half chicken pot worth 60 yuan is not worthy, and there are too few shiitake mushrooms and bamboo shoots for side dishes. Fortunately, the taste of chicken and chicken soup is good. The shiitake mushrooms are dry. The shiitake mushrooms are not completely bubbled, and there is sand. My bamboo shoots are my favorite, but there are only a few pitiful ones. In fact, if you can add some greens and the like, you can make this chicken pot more beautiful and delicious. This meal costs 130 yuan, regardless of taste and value for money, and I can't help but compare it with Yixiang Garden at noon. Yixiang Garden wins a few strategies. It seems that this public comment has water, personal opinion, hahaha. However, my family, Chen Chen, is all very interesting. The smell of Eminem's fragrant, the boy has always had a good appetite and is very strong. A few days before I came out this time, the virus infection became feverish. We were quite worried. The hospital prescribed medicine and it took a few days to recover very quickly. The foundation is good and we are very happy.

Riding back at night, the original road returned to the hotel, there were night runners along the road, the air in the mountain was good. After taking a break, take Chen Chen to swim (play in the water). I have prepared a swimming lap before departure and come to the indoor pool with a lot of gas. There are many swimmers, most of whom are accompanied by children, and some guests exercise in the nearby gym. Because I forgot to bring a swimming cap, the staff did not let the water enter. Finally, we let Chen Chen play for a while in the bubble pool on the side. The child was still very happy. A swimming cap, let Chen Chen play in the pool, but think about the shallowest 1.2 meters of the pool, Bao Ma and I are dry ducks, and the child is too small is an experience, so stop.
After playing with the water, I went straight back to the room to wash it. In fact, it was already Chen Chen's sleeping spot. We all played in the bed and gave him good milk. I hope that when he plays this day, he will sleep well. Fortunately, because he always had to soothe a pacifier before going to bed, this time we forgot to bring it, we were lucky.
This experience was quite tangled. Without pacifiers, Chen Chen refused to fall asleep. Before falling asleep for the first time, she always cried and screamed "milk and milk" (Chen Chen called her pacifier "milk", grandma and drinking milk) (Called "neinei"), tossing for more than an hour, giving toys, storytelling, and so on, all the usual ways to divert attention are exhausted, watching the child burst into tears, the crying face flushes, and the hands and feet are strumbling. The fluttering on the bed was really heartbreaking, and I couldn't bear it, for fear that the child would cry, Baoma and I even had the idea of ​​driving to the city to buy a pacifier. Later, the imagination turned on the TV, found a kid's show, and gave him a pack of gimmicks. Chen Chen finally calmed down slowly, and slowly found that his tired eyes finally got into a fight. After a while, I just leaned on Baoma, and finally fell asleep with a small steamed bun in my mouth. Baoma pulled out the small steamed bun from Chen Chen's mouth and put it on the bed. At this time it is almost 11 o'clock, usually at 9:30, it must have been asleep, it is really difficult for the child. I do n't know if it is good or bad to use a pacifier for his sleep when he was younger. That night, I checked a lot of knowledge about the use of pacifiers. Basically, there is not much harm. As the child grows up, the dependence on the pacifier will gradually diminish. Chen Chen is only a little dependent before bed. Well, let it be, this also allows us to make a new and important itinerary for the next day trip to Ningbo-purchasing soothers.
This night's pacifier incident didn't end there. Later, I woke up again, but couldn't find the pacifier and refused to continue to sleep. In the end, Baoma used a molar stick to get him. It seems that eating is really a soothing way that human beings can accept. Whether adults or children, is it true to "turn grief into appetite"? This night, I felt very guilty of the residents in the surrounding room next door, and I was worried that I would come to complain. It seems that everyone can understand the feeling of bringing the child, but I still feel very guilty. "China's good neighbor".
Since I had Chen Chen, I have n't slept until I woke up naturally. I 'm okay. I wake up early in the morning, but I can also go to bed earlier in the evening, but I have some bad habits of lying in bed and playing with my mobile phone. Already. In the case of Baoma, most of the time, she would work overtime late at night, and she would sleep with Chen Chen at night. The sleep was even less and the quality was not high. The mother was born to pay a lot more than the father, and the father also "Smoothing the boat" became lazy, and really urged our children to take more children with them when they were young. Ma Ma was really hard. At 5 o'clock the next day, I could n't sleep. It was another habit for me to stay awake earlier in the hotel. Chen Chen may have slept a little longer because of the pacifier incident in the first night. After Chen Chen woke up, Bao Mom naturally couldn't sleep anymore. Poor Baoma really distressed her, but at this stage Chen Chen seemed to be sticking to her even more. After getting up, the three of them washed up, and when Baoma got Chen Chen's washed up, I packed up my luggage.
Because I didn't want to delay Chen Chen's breakfast time, knowing that it was the peak of the hotel's dining, we went straight to the breakfast room on the first floor. Because of the large group of Yunda Conference, people who ate naturally were higher. But after waiting for a while, I found a place to sit down. Chen Chen's favorite is 馒 馒, ha ha, in fact, he called many foods 馒 馒, Chen Chen will already be called "馒 馒, rice, noodles, dishes" and other food names. At home, the grandma made the grandma herself. To be honest, the grandma made the grandma really, but it is very important that food is safe and it is very popular with Chen Chen. Bao Ma took some noodles such as steamed buns. The hotel's breakfast variety is quite rich, but the lack of grades is very general, popular, coupled with large meals, some foods are still in short supply. We rough people just want to eat enough. Chen Chen is eager to eat most of the food, can eat it, ha ha ha. After breakfast, Bao Ma must first return to the room to handle some work. To ensure that Bao Ma can complete the work as soon as possible without interference, Ben Cheng took Chen Chen to play in the lobby bar. Chen Chen was very interested in the sofa in the lobby bar. Sit up and sit down, change up and down again, and have fun. Then, there was a huge hobby for the rotating menus on the small round table, and the laughter turned out, how simple the child's happiness is! After not playing for a long time, I saw that Chen Chen stood still, calm and restless, with his mouth closed, his eyes looking forward, his brow slightly wrinkled, and his face reddish. Seeing all this, it was Chen Chen who pulled BB, very obvious Features, and Chen Chen BB is also relatively regular, before and after breakfast. At this time, I won't bother him. After he pulls it, Chen Chen BB is very smooth, and I will smell the smell of BB soon, haha. Can't continue playing anymore, I had to pick up Chen Chen and return to the room to change urine without getting wet too.
Later, after playing in the room for some time, we planned to rush to Ningbo for lunch, so Bao Ma left the hotel after checking out.
Although the resort brought some unpleasantness, the trip with the children was still full of joy and happiness!
This article is reproduced by the editor of this website. The purpose of reprinting is to convey more information. It does not mean that this website agrees with its views and is responsible for its authenticity. If you are involved in the content, copyright and other issues, please contact this website within 30 days, we will delete the content as soon as possible! The copyright of this article belongs to the original author, and the content is the author's personal opinion. This site has the final interpretation of this statement.