The sixth "From West to East" bridge across the Yuyao River in Ningbo is the Yaojiang Bridge.
The Yaojiang Bridge was built in 1990 with a total length of 223 meters and a bridge deck of 24 meters wide, of which the carriageway is 14 meters wide. East-west connection to Huancheng North Road. It is a beam bridge with 9 spans. The western end of the bridge crosses Yongfeng North Road and Yaojiang Park.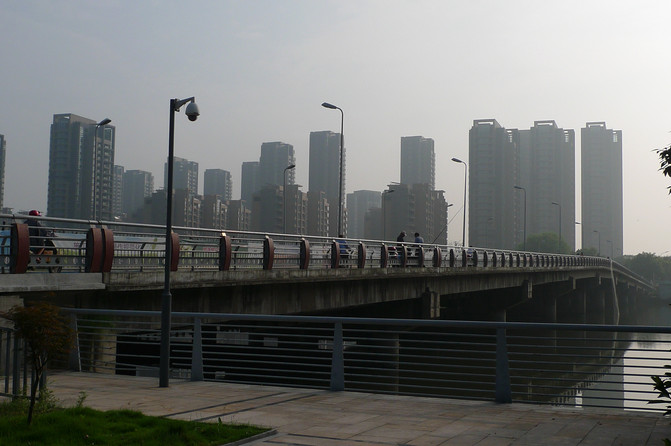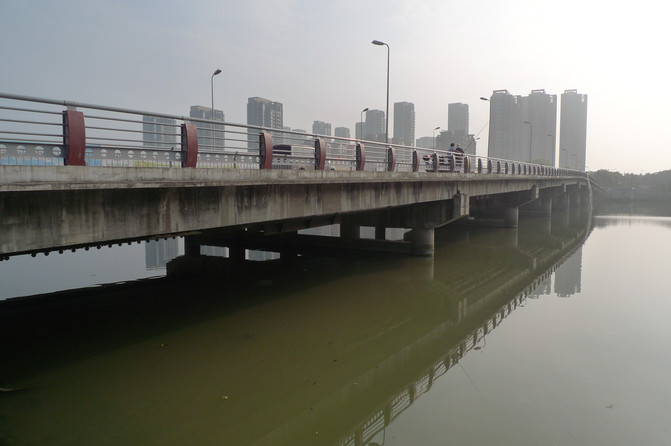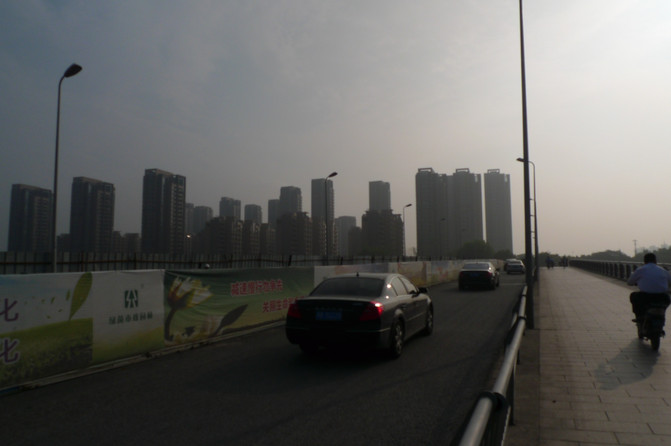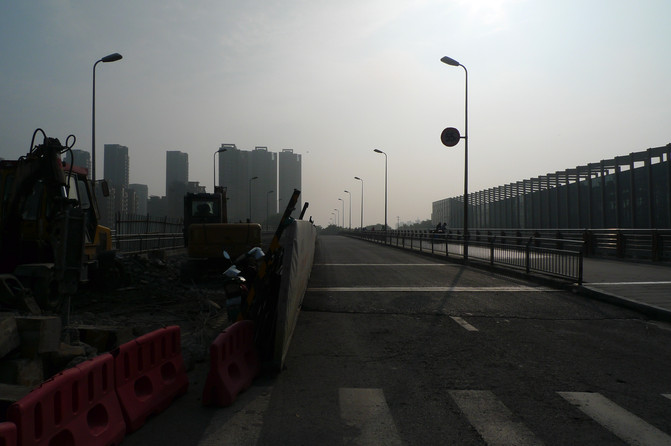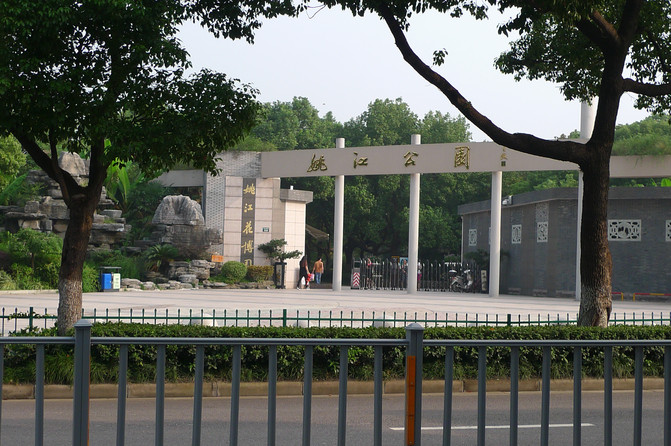 I have n't been there very much in recent years. I made a special trip by bus a few days earlier. Found that the bridge was being repaired,
Passing vehicles can only drive in one direction. It is forbidden to cross the bridge to Haishu District from the Jiangbei District. -Close to the Yaojiang Bridge is the Yaojiang Gate,
Before the bridge was opened in the 1990s, vehicles and pedestrians walked this Yaojiang gate.

The Yaojiang Gate was completed in June 1959. After the completion, the original 5km of the bay will no longer be the main channel of the Yaojiang River. An additional 1.24km of the river will be formed, forming the current river form. The construction of the Yaojiang Gate has solved the salty tide problem that has plagued agricultural production along the coast, and the soil quality along the coast has been improved. However, it also caused serious siltation in the Yaojiang Estuary and Minjiang River, which had to be cleared all year round, and shipping was also affected to some extent. Standing on the Yaojiang Bridge and looking north is the Wantou Bridge.
Today is cloudy, the buildings we see are all gray, and the sun can never drill through the thick clouds.

Tips:
The buses passing by the bridge are: 516, 371 "One-way"
Bus No. 26 from the South Railway Station passes the western end of the bridge.

This article is reproduced by the editor of this website. The purpose of reprinting is to convey more information. It does not mean that this website agrees with its views and is responsible for its authenticity. If you are involved in the content, copyright and other issues, please contact this website within 30 days, we will delete the content as soon as possible! The copyright of this article belongs to the original author, and the content is the author's personal opinion. This site has the final interpretation of this statement.