When I am old, I do n't go out often at night, but Tianyi Square is the exception. I went there several times. This is really a good place.
Tianyi Square is located at the east entrance of Ningbo City, from Chejiao Street in the east, Kaiming Street in the west, Zhongshan East Road in the north, and Yaoxing Street in the south, with a total area of ​​19.6 hectares. As the largest commercial square in the city center of Ningbo, Tianyi Plaza has built 167,000 square meters of shops, 20,000 square meters of parking lot, 64,000 square meters of green space, and 6000 square meters of water street.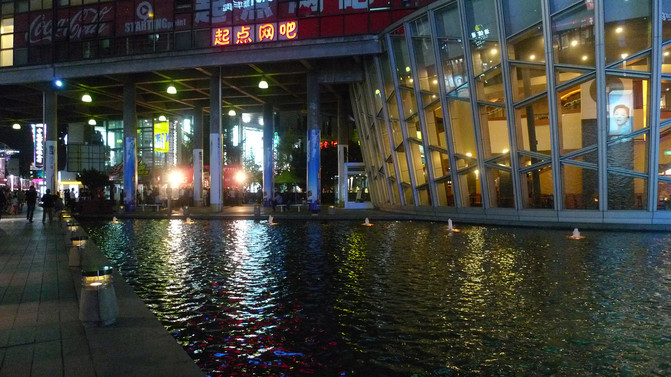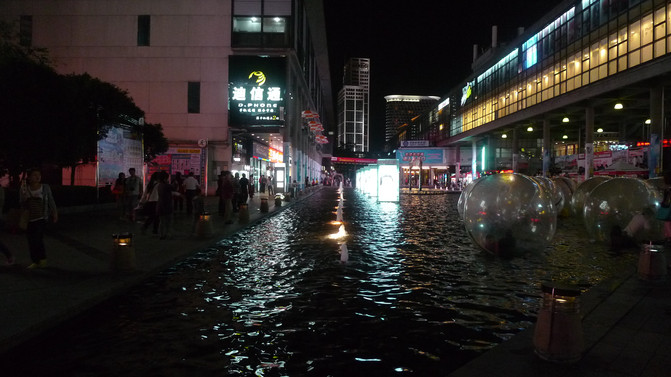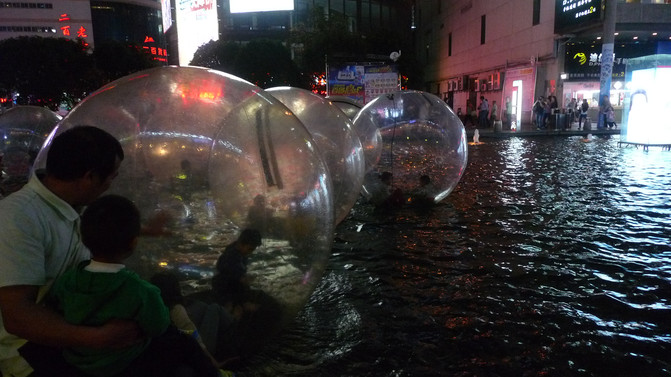 1,000 square meters of performing arts stage.
At the same time, it has Asia's first music fountain with a total length of more than 200 meters and a maximum spray height of 40 meters.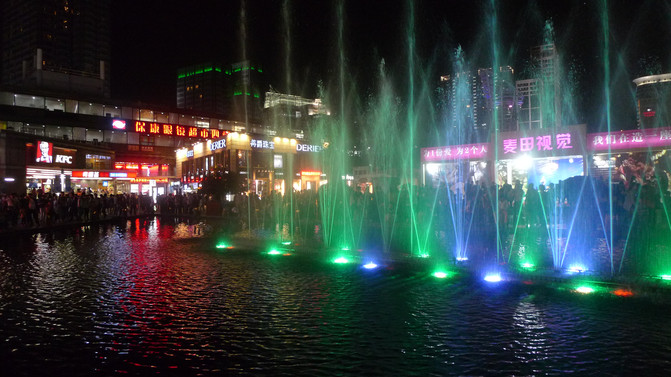 60-meter wide screen water screen movie.
Tianyi Plaza is currently the largest "one-stop" shopping and leisure plaza in China.
Travel, dining,
Shopping as a large city commercial square. It provides citizens and tourists with an elegant leisure and entertainment center.
There are eight entrances and exits in Tianyi Square.
Enter the main entrance of No. 1 gate on Zhongshan East Road, and you will see 6 Canalese date trees from Australia that are planted for about 100 years. The branches are graceful and vivid. This is the welcome tree on the square.
Looking south to the towering Gothic church
roof. This church is based on the Catholic Church of Yaoxing Street built in 1702 by the French missionary Guo Zhongchuan in Lingqiao Gate. It was expanded in 1997 and completed in 2000. The ridge of the hall is 31 meters high, and the bell tower is 66 meters high. It is a typical Gothic building.
This is the entrance to gate 2 at the east gate

This is the entrance to Gate 5.
Tips:
Traffic lines around the square:
1) Dongmenkou (Tianyi Square) stations are: Nos. 2, 15, 19, 20, 331, 350, 503, 504, 506, 515,
517, 518, 521, 528.
2) Yaoxing Street Station: Lines 3, 7, 20, 151, 205, 206, 302, 331, 354, 357, 364, 525, 820, 756, Routes 527 and 363.
3) Rail Transit Line 1: Dongmenkou (Tianyi Square) Station, and Exit C directly leads to Tianyi Square.
This article is reproduced by the editor of this website. The purpose of reprinting is to convey more information. It does not mean that this website agrees with its views and is responsible for its authenticity. If you are involved in the content, copyright and other issues, please contact this website within 30 days, we will delete the content as soon as possible! The copyright of this article belongs to the original author, and the content is the author's personal opinion. This site has the final interpretation of this statement.