Speaking of Yuyao and Hemudu, my impression is still on the "Hemudu Ruins" on the textbook. In addition, this small city has been ignored by me. My friends and I like to explore small places, so when we go to work, we talk about going to Yuyao this weekend. Ctrip Shang checked Xiayuyao 's strategy. It belongs to Ningbo City. It has historic sites, mountains, water, and food. It also motivated us to go there. When we booked a hotel, we saw the top Ford test drive event. Originally, Also, we have no concept for this trip, we immediately chose to place this order, and it will save money and cost-effective! (Event link: /)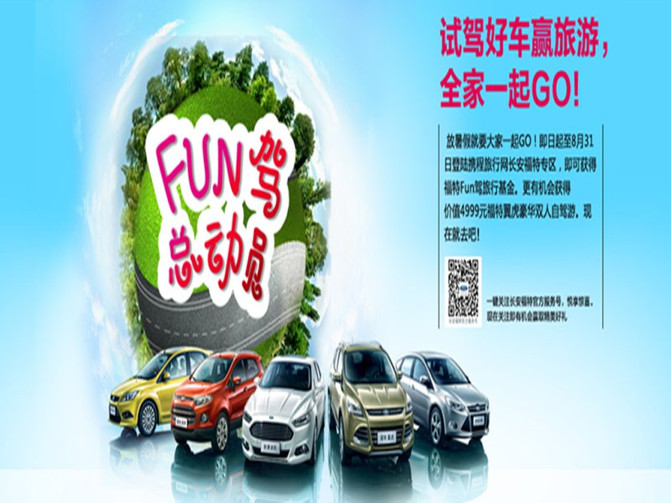 From Hangzhou to Yuyao, you can take the Shanghai-Hangzhou Expressway or the cross-sea bridge. Personally, I choose the second type, which is faster. The whole journey is about 120 kilometers and an hour and a half, but remind you that the exits to Yuyao Hemudu and Yuyao city center are different. Do n't take the wrong path.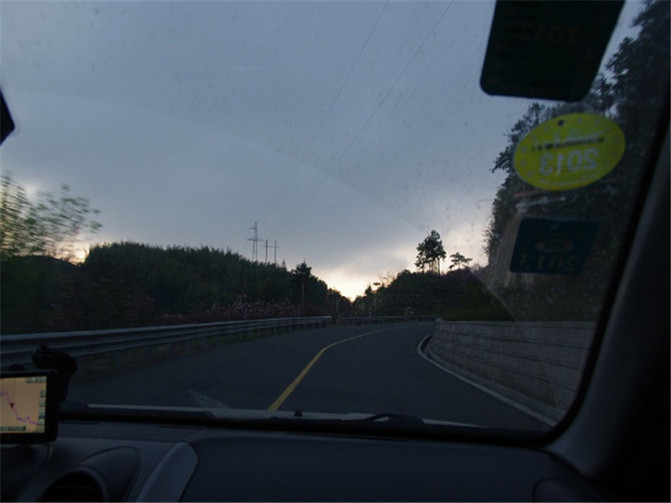 Regarding accommodation, most of the hotels in Yuyao are concentrated in the city, and most of the attractions are in the suburbs, so we chose the hotel in the city center-Sanbi Hotel (Yuyao Shengshan Branch), which is conveniently located. It is highly recommended here Yellow croaker noodles!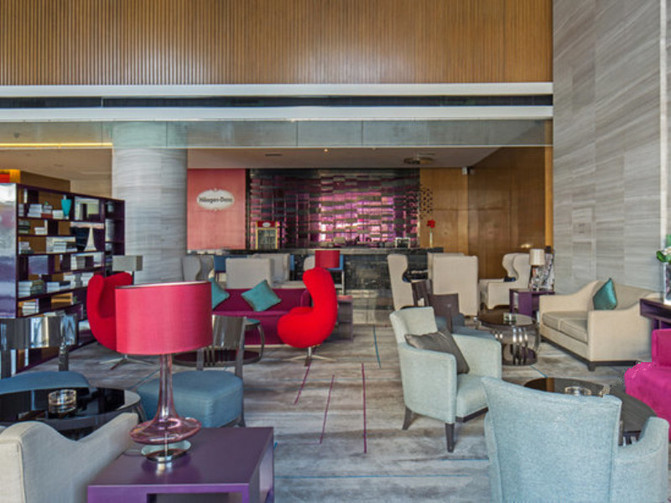 Let 's talk about our two-day attractions running account ~ As mentioned earlier, most of the attractions are in the suburbs, so the self-driving tour reflects its full meaning. Uh ~
-------------------------------------------------- ----------------------------

[Danshan Chishui] 1 hour drive from the city by car (Sure enough, most of the monuments will not be in the city center ...) There is a strong Taoist culture here, its cliffs, strange rocks, ancient bridges, ancient roads, streams, and waterfalls are its Features, you can see the name is a combination of mountains and rivers, waterfalls and streams are very beautiful.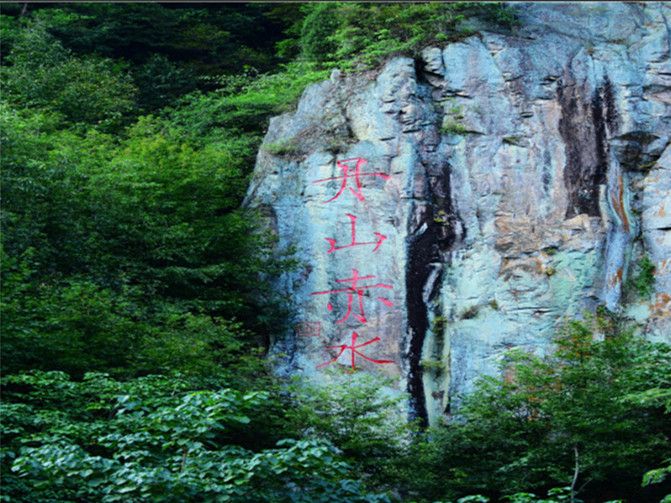 The Taoist cultural landscape in the scenic area is mainly composed of Siming Taoism and Taishang Laojun Stone. Siming Taoism is a large-scale Taoism in the Siming mountainous area. At the same time, it is also a small village, well protected, without any commercial atmosphere, just because the tickets are a bit expensive. My friends and I both felt that the price was not high, and the road sign was gone because of the road construction on the day I went there. It is recommended for families with children to travel without climbing a lot of mountains. Tickets: Ctrip is 55 yuan. Suggested play time: 30 minutes.

[Tianxia Jade Garden] Like Danshan Chishui, they have gradually gained popularity in Yuyao after vigorous publicity in recent years. About 45 minutes by car from Danshan Chishui, the world jade garden is the continuation of Hemudu culture. The scenic area is mainly characterized by jade culture and buddha culture. It is currently the largest jade culture theme park in China.
Visiting the world's jade garden, the most impressive is its main scene, the West Yin Temple, which is the first temple in the world to be entirely carved with jade. The air in the scenic area is good and suitable for walking, but there are many mosquitoes! Everyone must take appropriate protective measures first! Tickets: Ctrip Price: 48 yuan. Suggested play time: 1 hour.
[Hemudu Site Museum] The most famous scenic spot in Yuyao is a must-visit when you come to Yuyao. The world 's Yuyuan is about 10 minutes by car. I always remember that it was mentioned in the textbook, and I found it was a worthwhile trip. As a cultural tourist attraction, it has a museum and a site display area. It can be opened free of charge.
Although the museum is small, it is well designed and quite detailed. The excavation area and scenario demonstration area next to it also make the visitors have a very intuitive understanding. You can also see Chinese mummy here. You can also know the history of the mummy without going to Egypt. The only disadvantage is the small shop at the ferry port. The old aunt is a bit unkind, and the price of things is very high. Admission: Free. There is a fee for the lectures, and Chinese lectures are 50 yuan per batch. Suggested play time: 1.5 hours.
[Tianluoshan Site Site Museum] A small scenic spot next to the Hemudu site, you can visit it together if time is not up. This site is a new archeological discovery of this century. There are more than 100 artifacts on display, with various types. There are not many people in the site, and you can even directly enter the archeological site. I feel very good! Admission: Free. Suggested play time: 45 minutes.
The next day, I'm going to go around the city, taste Yuyao food by the way, and then go home.
[Wang Yangming's former residence] The former residence is free and open. It's not easy to park in the city center. Here you can clearly understand the past of Ming Dynasty thinker Wang Yangming. The main building has a display of Wang Yangming's historical sites, but it is a pity that such a great figure in ancient history had a significant influence in Japan and South Korea. In China, almost no one paid attention and few tourists stepped in. Admission: Free. Suggested play time: 1 hour.
For lunch, I chose the recommended "Nanshan Hotel". It 's about 20 minutes by car from the former residence of Wang Yangming. Yuyao dishes belong to amaranth, so seafood is essential. When you go there are a lot of tourists. And the service was very good, we ordered a few yellow croakers, celery squid, chives and dumplings. I heard the boss said that the seafood here is fresh from Ningbo, and the vegetables are grown in their own gardens, which have a country flavor and are not expensive.
After finishing the lunch, we set off for Hangzhou. In just two days, I had a new feeling for Yuyao. It was not neglected and unfamiliar in the past. It has a strong historical atmosphere and is well worth visiting. .
This article is reproduced by the editor of this website. The purpose of reprinting is to convey more information. It does not mean that this website agrees with its views and is responsible for its authenticity. If you are involved in the content, copyright and other issues, please contact this website within 30 days, we will delete the content as soon as possible! The copyright of this article belongs to the original author, and the content is the author's personal opinion. This site has the final interpretation of this statement.