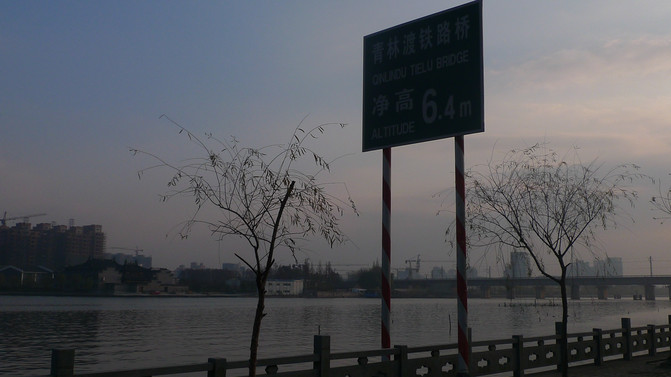 Yaojiang Railway Bridge is also called Qinglindu Railway Bridge.
Qinglindu, located between Jiangbei District and Haishu District,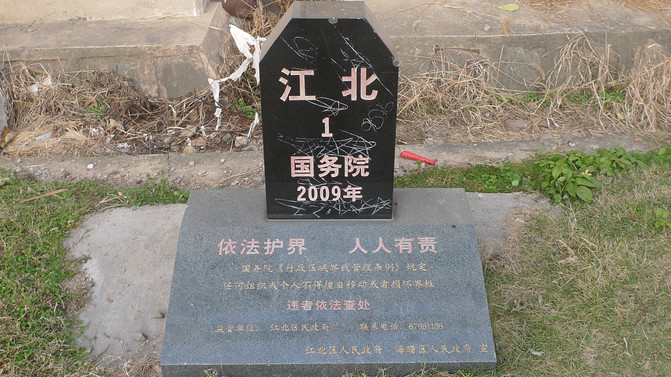 It carries the Xiaojing Railway, with two bridges going up and down. It was built in April 1957 and opened to traffic in September 1959.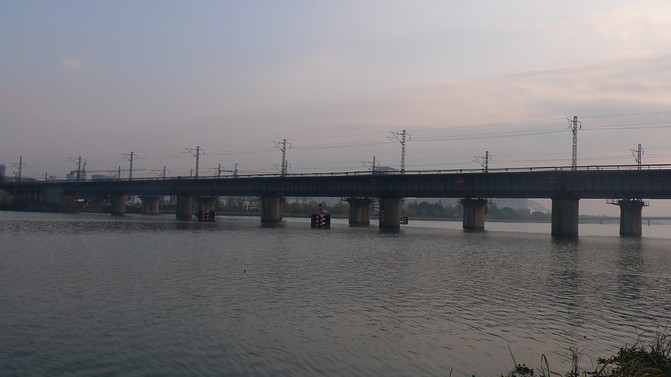 In July 1953, the construction of the Xiaojing Railway was rebuilt. After it was built to Zhuangqiao Station in December 1955, the railway could not continue to reach the urban area of ​​Ningbo due to the soft soil in Qinglindu. On April 1, 1957, with the help of Soviet experts, the Ministry of Railways overcame the problem of soft foundations and eventually extended the railway to Ningbo Station on September 30, 1959.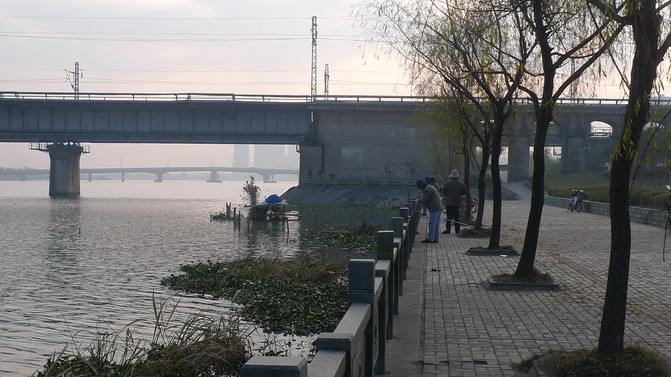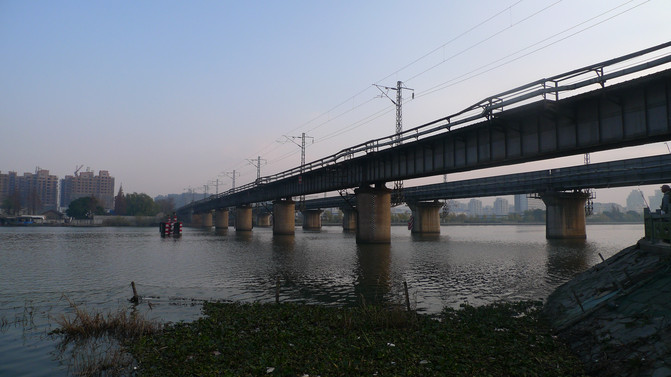 On September 28, 2009, the Xiaoye Line opened the first line of the Harmony EMU, which opened a brand new page in the history of the Xiaoye Line, and Ningbo has entered the era of high-speed rail. At the same time, the Ningbo-Taizhou-Wenzhou Railway and the Wen-Fu Railway opened the operation of EMUs, and the Ningbo railway began to spread south to Wenzhou, Taizhou and Fujian. In 2010, the Fuzhou-Xiamen Railway was opened for operation, and Ningbo's southbound route was greatly expanded to the coastal city of Xiamen.

The Hangzhou-Ningbo Passenger Dedicated Line, also known as the Hangzhou-Ningbo High-speed Railway, opened to traffic on July 1, 2013. The fastest time from Hangzhou East to Ningbo East is only 50 minutes.
With the completion of the Xiamen-Shenzhen Railway. Now south: Ningbo to Shenzhen only takes 9 hours. To the north: Ningbo to Beijing only takes 7 hours.
This is the river view beside Qinglindu Railway Bridge;
This article is reproduced by the editor of this website. The purpose of reprinting is to convey more information. It does not mean that this website agrees with its views and is responsible for its authenticity. If you are involved in the content, copyright and other issues, please contact this website within 30 days, we will delete the content as soon as possible! The copyright of this article belongs to the original author, and the content is the author's personal opinion. This site has the final interpretation of this statement.