Golden autumn in 2011. I heard that Zhenhai held a chrysanthemum exhibition,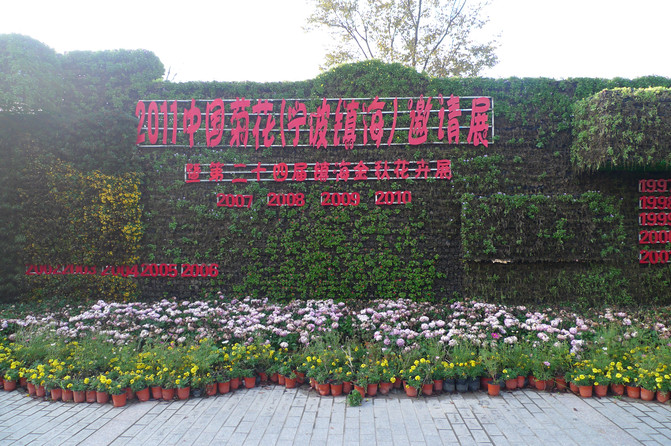 And it's free to visit. So I got up early in the morning on November 22 and set off on bus 341.
Zhenhai. After getting off at the Water Supply Company Station, enter Yanjiang West Road, noticing that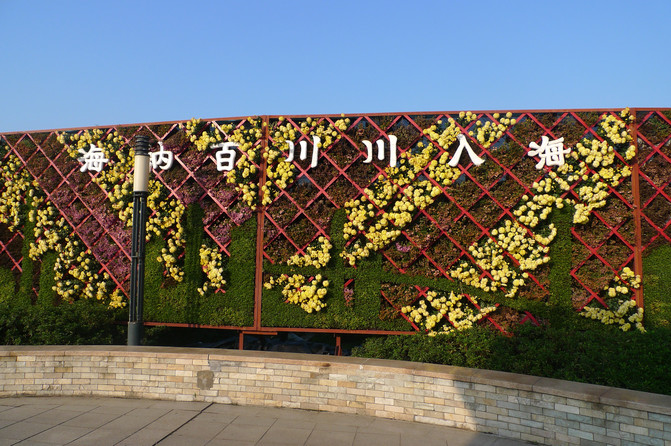 From a distance, we saw three-dimensional subtitles with different shapes and chrysanthemums. Arrived at the Yanjiang Road Landscape Belt Park, which is the exhibition area of ​​the Chrysanthemum Exhibition, just at 8 am. In this flower show, 12 cities including Beijing, Tianjin, and Shanghai participated in the exhibition. Three special exhibition areas were set up, and the number of flowers was as high as 300,000 pots. Although the Zhenhai Flower Show has been held more than 20 times, it is reported that this time it is the largest. I have enjoyed a variety of chrysanthemums, varieties of chrysanthemums and chrysanthemum. In particular, the contested shapes of the participating cities with iconic buildings, landscapes or representative cultures are more eye-catching under the blue sky and white clouds.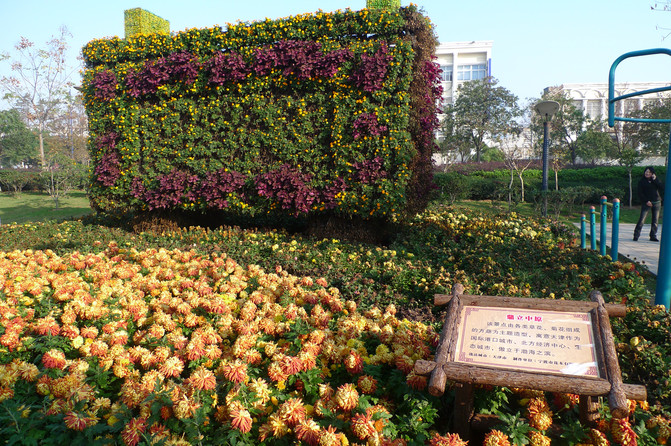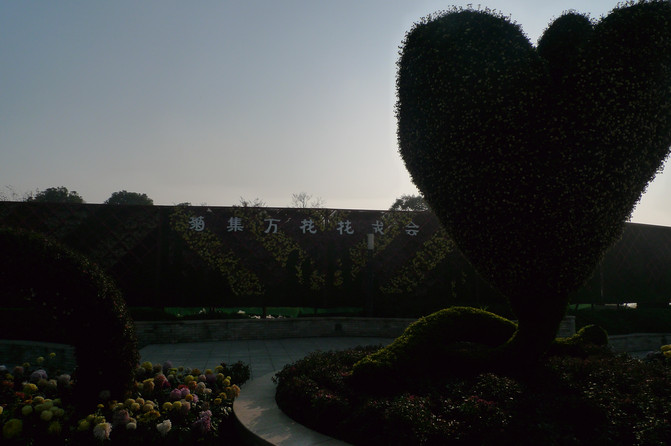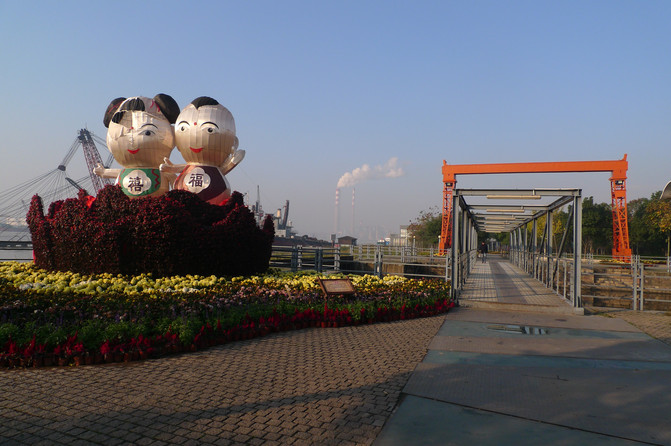 This article is reproduced by the editor of this website. The purpose of reprinting is to convey more information. If you are involved in the content, copyright and other issues, please contact this website within 30 days, we will delete the content as soon as possible! The copyright of this article belongs to the original author, and the content is the author's personal opinion. This site has the final interpretation of this statement.