I was born in Ningbo when I was a kid, and later my family moved to Hangzhou. Although the two places are not far apart, the taste of Ningbo in the memory still makes me remember when I was growing up. Before the summer vacation, I discussed with my parents Take a look at Ningbo. Many attractions have been in childhood, but they have long forgotten their original appearance. When I booked a hotel on Ctrip.com, I saw the top Ford Maverick test drive event (event link: /)
There is also a voucher, which is very cost-effective, so I immediately placed an order and was really drawn. I went to the 4s store to get a car. I went back to Ningbo early on Saturday morning ~
It is about 150 kilometers from Hangzhou to Ningbo. It can be reached by walking along the Desheng Interchange elevated road. The service area was stopped several times on the road. It only arrived at 11 noon and drove directly to the hotel. I stayed at the Intercontinental Hotel in Ningbo this time. It was a hotel bundled together during the event booking. Intercontinental reputation is still very good. The superior rooms booked this time are very satisfactory, and the hotel is newly built, and the related facilities are very complete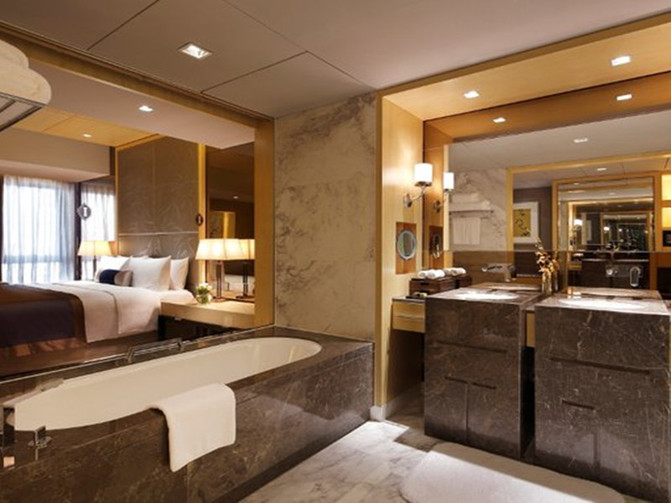 The room was clean and the service was good. The only regret was that the swimming pool was not built when I went and I wanted to swim. I did n't have a chance this time. . .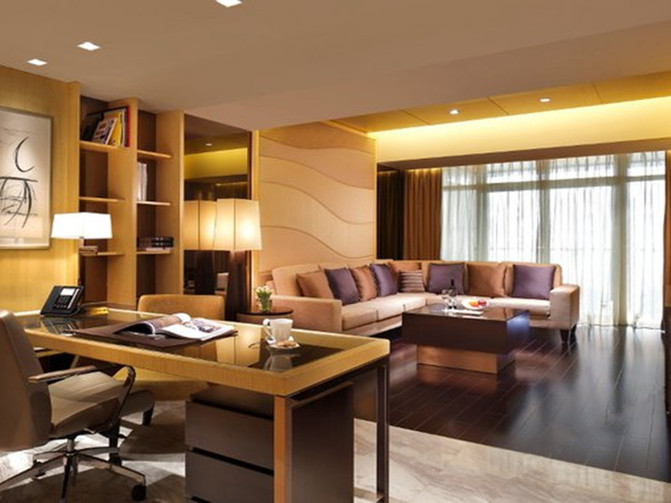 Back to Ningbo, the streets and antique buildings on both sides are very familiar. The friendly Ningbo accent (completely different from the Hangzhou dialect), I feel cute ~~~~ After the hotel is cleaned up, we will drive to this Ningbo tour Scenic spots ~
-------------------------------------------------- -------------------------------------------------- -------------
[Ningbo Museum] I have a special complex for museums. When I came to Ningbo this time, I first went to Ningbo Museum. It opened in 2008 and is a museum that blends old and new.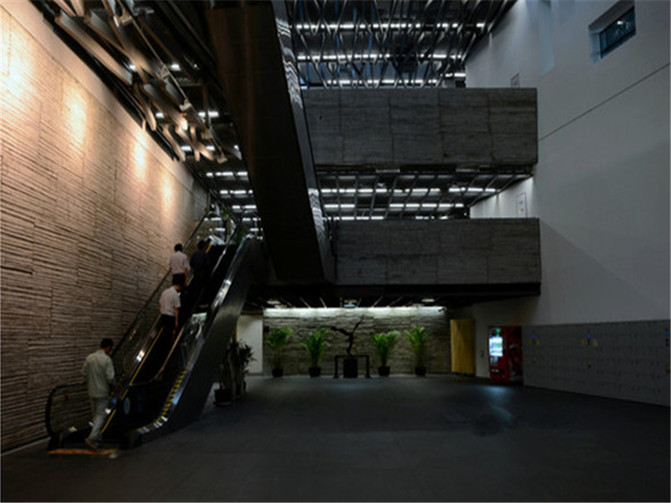 What impressed me most was the building layout. The main body has three floors and a part of five floors, which make the building environment have the charm of Jiangnan water village. The overall design is similar to European castles. The exterior walls are covered with gray-black stones.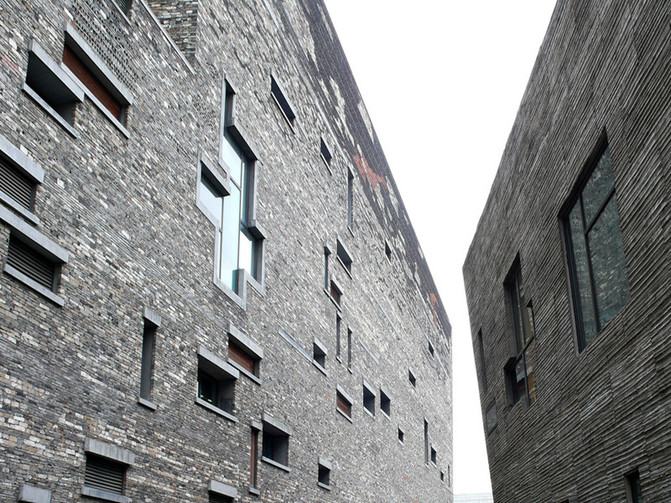 Bronze wares, jade wares, calligraphy and paintings from Hemudu culture to modern times are exhibited inside, as well as scenes of wax people's reproductions. The portraits in antique old streets are very real and worth seeing. The museum is open for free, which is worthy of praise!
[Tianyige Museum] is another museum and a classic attraction in Ningbo. I visited Tianyi Pavilion when I was a kid, and I was impressed by an ancient private library.
The museum is actually a Jiangnan garden. There are rockery, ponds, pavilions and other scenery in the park. There is also a forest of steles. There is also a painting and calligraphy museum next to Tianyi Pavilion.
Tianyi Pavilion's historical calligraphy and paintings and celebrities' paintings and calligraphy masterpieces are often displayed. More interestingly, there is also a Mahjong exhibition hall. At that time, I was attracted by its name! Hahaha! There are all kinds of mahjong on display. There are all kinds of mahjong on display. By the way, you can understand the origin and development of mahjong culture. Is this educational?
However, there are many mosquitoes in Ningbo in summer. . . Friends who want to hang out must bring good anti-mosquito tools! Tickets: 30 yuan.

Out of the Tianyi Pavilion Museum, [Yuehu] is not far away, so I just went shopping. Yuehu is caused by Ningbo's reappearance of the West Lake scene in Hangzhou, also known as West Lake (Is it foolish to understand?) , The environment is very beautiful, it is a good place to take a walk. In fact, it is best to go to Yuehu in winter. It doesn't snow very much in Ningbo, but once there is a snow scene, the snow covers the trees, which completely matches the mood in the poem. Here it is!
By the way, [Yuehu Park], if you don't hurry, you can stroll together, basically some historical sites, you can take a look at the flowers and flowers, tickets: free.
In the evening, I drove to the [Old Bund] for dinner. It should be said that it is a combination of Tianzifang and Shanghai Bund. Why is it called the Old Bund? The Bund here has a history earlier than Shanghai.
There are still a lot of beautiful old European-style buildings here. Most of them have been converted into petty bar and restaurants.
Therefore, it has become a sentimental leisure area in Ningbo and one of Ningbo's landmarks. Walking all the way to the Sanjiangkou, the night view here is a must, and it is also a good place to relax.
The architecture of the Old Bund is also a highlight, but I was disappointed that I could not go in and visit it, but the appearance was also very delicious, especially the many churches and dwellings that were distributed.
I was going back to Hangzhou the next afternoon, so I bought some souvenirs in Ningbo in the morning, and strolled around casually. My mother said that she wanted to go to the temple to burn incense and worship the Buddha, so I took her to [Ayuwang Temple],
In the suburbs of Ningbo, the incense is flourishing every day. The temple has a history of more than a thousand years, but it is well-preserved. There are few temples that are free of charge. The incense is free here, so the Buddhist atmosphere here is pure. Unlike some completely commercial temples, we went on weekends, but the group tourists were basically few, and the temples were very quiet.
General tourists pay their respects at the Daxiong Hall, listening to the temple staff said that there was a release pond in the Tianwang Hall not far from the Daxiong Hall, but there were many small fish and turtles in it, but because of the large number, tourists are now prohibited in the temple Continue to release here, so try not to release it here, so as not to pollute the environment ~~~
There is a place to eat vegetarian fast food at the entrance of the temple. A set meal is basically around 50 yuan. It is recommended that you see the price before choosing.
Let me talk about the taste of Ningbo in my mind (here refers to gourmet haha, the nature of eating is revealed ...), Ningbo dumplings, Ningbo rice cake, big yellow croaker with snow cabbage, yellow mullet with carp, raw seafood, this time I go to Ningbo, in Tianyi Plaza ate some of them, and brought some local products back.
I found that Ningbo's prices are also quite high now. Compared to the past, I still have a meal I used to eat. Haha, I went back with my dad and mom in the afternoon. I will come back often to see Ningbo!

This article is reproduced by the editor of this website. The purpose of reprinting is to convey more information. It does not mean that this website agrees with its views and is responsible for its authenticity. If you are involved in the content, copyright and other issues, please contact this website within 30 days, we will delete the content as soon as possible! The copyright of this article belongs to the original author, and the content is the author's personal opinion. This site has the final interpretation of this statement.