Come here for the summer and have fun-Ninghai Anlan-have a close contact with the infinity pool
Opening:
Ximen from Ninghai. The clouds are scattered and the sky is bright.
----------- "Xu Xiake's Travel Notes"
Where Ninghai and Xu Xiake's travel notes begin, as China's most famous travel blogger, the recommended place is naturally not bad.
In summer vacation, naturally you have to run around with your children. The shipping area is really like a stove. The four domestic stoves should have the name of Shanghai! Only a short escape.
Zhejiang is rich in tourism resources, with dense vegetation in the mountains and waters, and naturally can find some good places for summer.
Looking through Xu Xiake's travel notes and looking for inspiration, I found such a place that can be full of joy.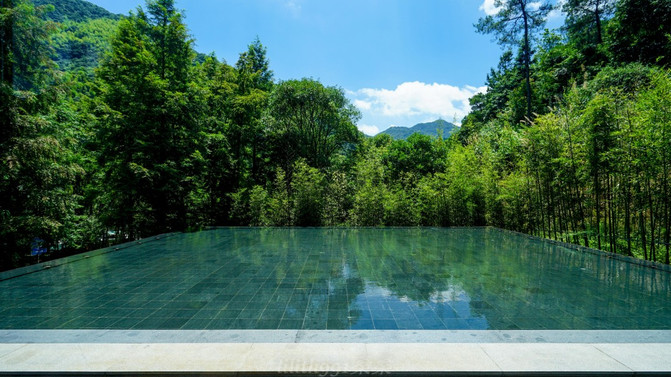 Anlan, Ninghai, is the first domestically speaking luxury resort hotel in terms of brand.
The plant coverage rate here is 93%. It is home to one of the three famous hot springs in the country, Nanxi Hot Spring, and three mountains. Living here is over mountains and mountains. Does it sound super attractive? The inside temperature is really 3-4 degrees lower than the outside temperature, which is already very difficult.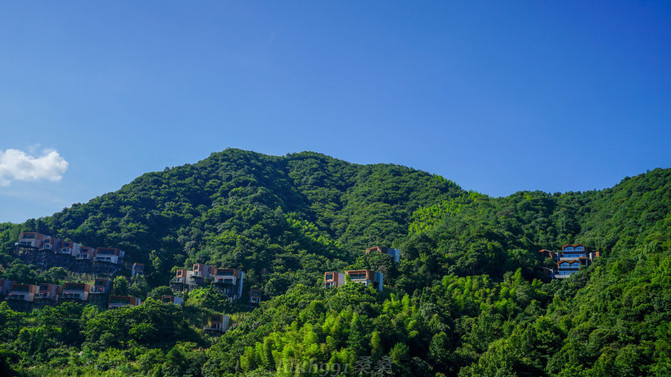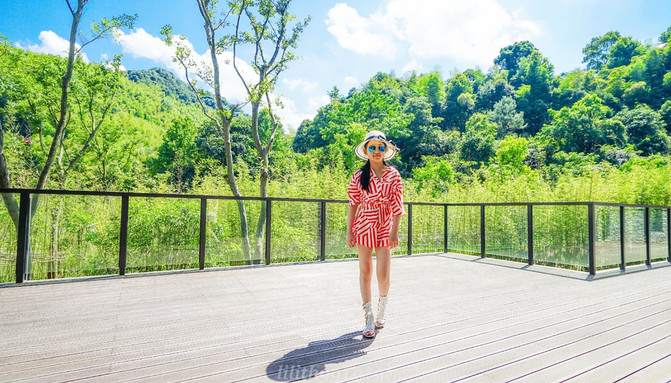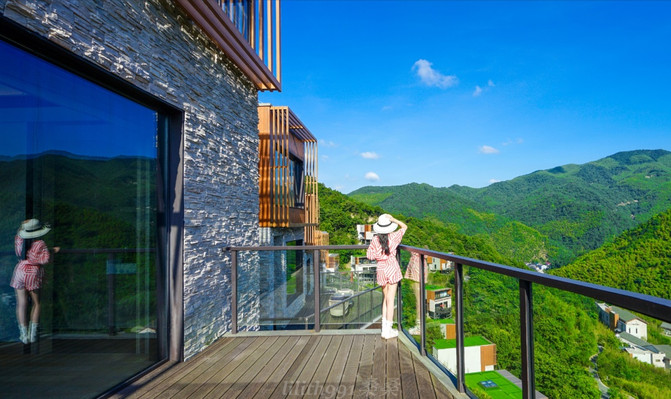 About traffic:
Shanghai to Ninghai, the high-speed rail is about two and a half hours, and then taxi to the hotel takes about 20 minutes, the car is easy to call, it is recommended to book the car one day in advance when returning, the car can be picked up to the hotel lobby.
Of course, self-driving is a better choice, and you can bring more play gear, such as a lifebuoy for children, buoyancy suits and the like.
A battery car is used inside the hotel, and it is better to call for a shuttle to another area, 10-15 minutes in advance, because the hotel area is really too big! !! Really riding a battery car to climb the mountain is definitely a test of technology, so remember to call in advance, but the brother who drives the battery car has first-class technology, and you can feel what is full of green when sitting.
About the room:
Villa type with very good privacy.
Various room types and locations.
As for why I stayed at the Bamboo Residence, because it is near, opposite is Nanxi Pavilion, walking slowly in the bamboo forest in the morning, walking slowly to Nanxi Pavilion for breakfast, and the horse farm is also within easy reach, because I promised my daughter to ride a horse, so this The block area is still great.
Opposite the hotel's best presidential suite, Yougu Mountain Villa.
The room is large in size, with its own terrace and the bamboo forest covering it. It is a good choice to hear the rustling sound of the bamboo leaf capricorn at night, accompanied by sleep.
The bed was facing the balcony, and I found that I now like such a sunny design more and more. When I got up in the morning, I saw the blue sky, green bamboo, and smelled the fragrance of the room. How enjoyable it is, I feel that every day Is wonderful.
The curtains are automatic. The bathtub comes with hot spring water. If you don't want to go to the hotel hot spring pool, just soak in the room. Remember to order some essential oil.
The room preparation is Parma water, which makes me very pleased. Generally, hotels like L'Occitane are already pretty good, and Parma water is much higher-end.
At night, you can directly sit on your own terrace to watch the starry sky, and the light pollution is very small, so the clear sky is clearer. My own astronomical knowledge is OK, and the major constellations of the northern sky can be recognized, so I give my daughter one by one. It is recommended to bring a laser pointer to point the stars, which is more convenient.
About Food:
The book prepared in the hotel lobby is quite good, full of historical and cultural atmosphere. When you arrive at the hotel, you must drink a cup of bamboo leaf tea made here, boiled with bamboo leaves, honey, heat and fire, sweet.
There is afternoon tea at Linhuxuan, starting at 14:00 in the afternoon, you can book in advance and enjoy the scenery of the lake, you can also scroll through a few books, talk about a few rounds, write and draw, all are ready here.
As for Nanxi Pavilion, it is all day long, and breakfast, lunch and dinner can be solved here.
Breakfast is buffet and there is more variety.
For lunch and dinner, you can choose a set menu. Both Chinese and Western foods. It 's no problem to order creative dishes here, or Ningbo seafood, or western foods such as steak pasta.
Of course there are private rooms too.
About entertainment:

This is very important for us with children on vacation.
Pick the point.
There is a fee to learn equestrian, but it is worth it. Recommend, noble sports, cultivate temperament, really want to start from a young age, see how handsome and stylish this is in a riding suit.
There is special riding equipment here, and the horses have their own identity. They are tall and handsome, and there are cute pony horses, which can be used for children to touch and take photos.
Small animals like rabbits can be fed.
Tingtao Pavilion has a spa, and there is a hot spring-Bliss Soup. The hot spring here is the famous Nanxi Hot Spring. The spring water is taken from the ground 2060 meters. The hotel has introduced a hot spring pool separate for men and women. no problem. Traditional Chinese medicine often says that winter disease is treated in summer, so it is a good idea to immerse yourself in summer.
There is also a sports hall where you can play board games.
There is an infinity pool! !! !! The children were really happy.
The Presidential Suite has an automatic infinity pool, isn't it envious?
But if you haven't stayed in Yougu Mountain Villa, that's okay. The hotel has an open sky pool, bath towels, locker rooms, you can take a bath, you can also order drinks and sit beside you.
This is the best place to come in the evening. Watch the sunset, paddle a boat, and watch the children play. You can come to the pool to have a smoke-free barbecue and drink a cocktail.
There is also a super suitable for travel shooting here, Zhang Zhang blockbusters, everywhere.
After going home in Russia, I will go to Anlan for a few days and enjoy the infinity pool. My daughter really loves it.
This article is reproduced by the editor of this website. The purpose of reprinting is to convey more information. If you are involved in the content, copyright and other issues, please contact this website within 30 days, we will delete the content as soon as possible! The copyright of this article belongs to the original author, and the content is the author's personal opinion. This site has the final interpretation of this statement.