As early as 7,000 years ago, Ningbo has created a splendid Hemudu culture. Today, as the third largest port city in the world, Ningbo has both a rich cultural heritage and an ancient charm that belongs to the Jiangnan water village, which is especially suitable for Jiangsu, Zhejiang, and Shanghai. If you take your child to Ningbo for the weekend, two days and one night, it is most important to choose a unique parent-child hotel.
[Hotel Impression]
I have always liked the Sofitel brand, so this time I stayed at the Sofitel Ningbo R & F Hotel in the core business district of Luzhou, 220 kilometers away from Shanghai. We drove by car for 3.5 hours. The road also passed the spectacular "Haitian Yizhou". Time to visit.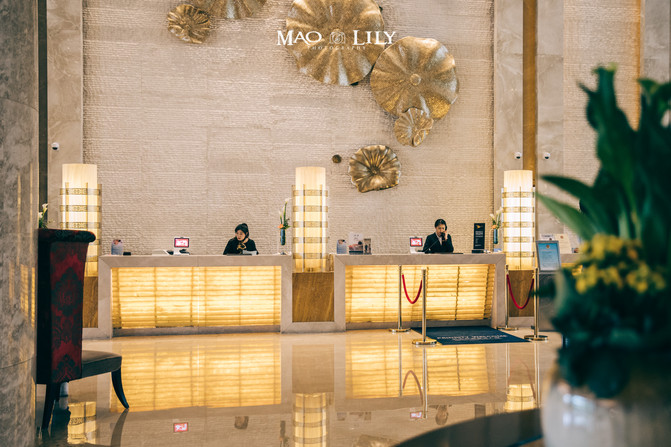 I have stayed at many Sofitel hotels around the world, and each one is impressive. The brand advocates lovingly embracing French life, while respecting and showing the best local traditions. Is the best cultural essence.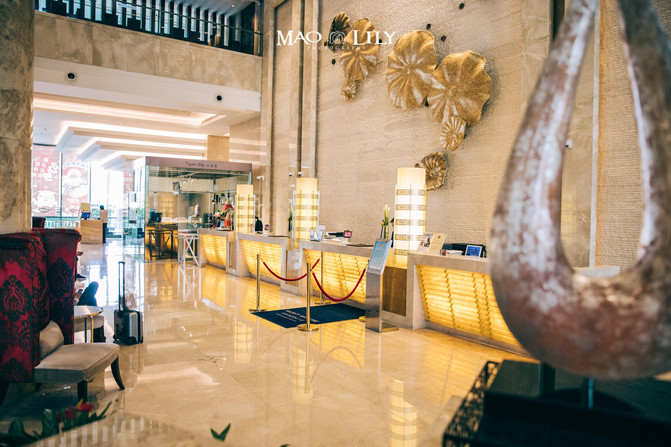 Entering the lobby of Sofitel Ningbo Fuli Hotel, you can feel rich French elegance and exquisite design details. The beautifully-shaped polished marble columns in the center stand against the large chandelier, which is luxurious and elegant.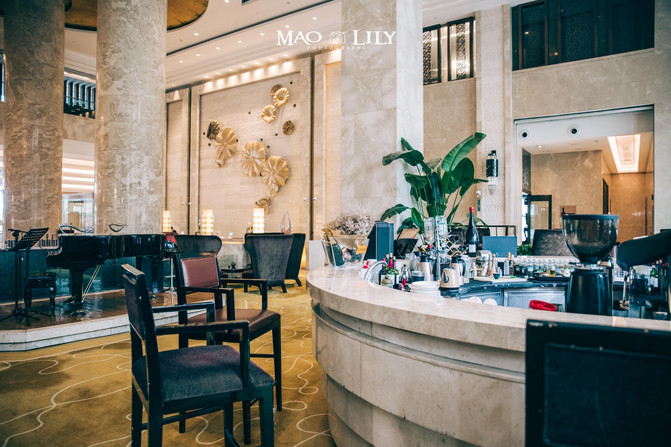 The concept of "reception art" is reflected in every detail of Sofitel Supreme Service. The check-in at the front desk is very fast, and there is a stylish seating area. You can relax with a cup of coffee. .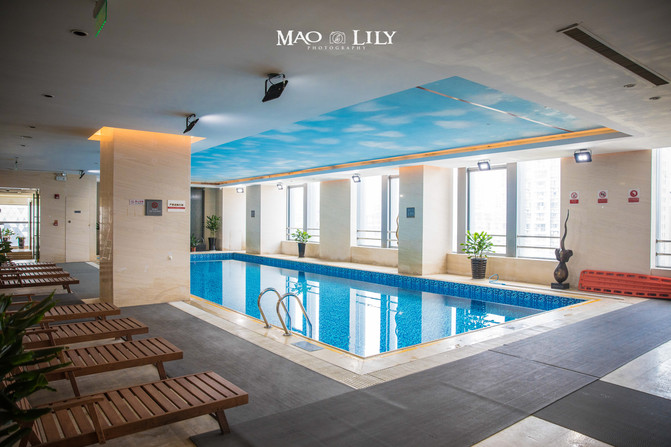 [Parent-child room]
Sofitel Ningbo R & F Hotel now has three parent-child rooms. We settled in the cool bud family room. The moment we opened the door, the blue that swept away seemed to be in the ocean world, and the baby fell in love at first sight.
As a parent-child room, there are a lot of toys suitable for babies. Riding a cute wooden horse rocking chair and playing with puzzle blocks with divergent thinking are all unforgettable and wonderful parent-child times.
I like the cute and childlike style of the parent-child room, comfortable and playful children's home textiles, pillows, and a cute space.
The presentation of parent-child elements has also continued in the bathroom. The baby's cool bud toothbrush, tooth cup, and bathrobe are very cute. My daughter's favorite is the sunflower shower in the bathtub. Such a bath toy is really scared to her Unwilling to come out.
Each room of Sofitel is equipped with Sofitel Mybed comfortable bed, high-speed broadband Internet access, separate wet and dry shower facilities, high-definition LCD flat-screen TV, personal safe, and luxurious comforts such as tea and coffee making facilities. For family travel In other words, it is very thoughtful.

The parent-child room includes two large and one small buffet breakfast, exclusive service in the executive lounge, unpaid parking and Wi-Fi service, and free drinks in the minibar. Because the rooms are all on the high floor, it is so cozy to see the charming night view of Luzhou Center through the glass windows!
[About the restaurant]
The hotel has 3 fine restaurants, Le Bistrots serves international buffets, Koko specializes in trendy Japanese dishes, and Wan Chinese Restaurant specializes in local dishes, ranging from Cantonese, Japanese, Western to Shanghai cuisine.
Le Bistrots All Day Dining
Opening hours: 06: 30-22: 00
Serving an international buffet, there are many types of fresh sashimi, seafood, crabs, and shellfish. The barbecue counter is a freshly prepared grilled lamb leg, grilled steak, grilled saury, and the aroma is coming.
Friends who like western food can choose pizza and pasta, and friends who like Chinese food can pair pasta by themselves.
A children's meal was prepared for the children, and a relaxing bear was put on the scene, which was especially childlike.
My favorite is the dessert table. There is a variety of small cakes that look good. There is also a children's playground in the restaurant. Parents can take care of the children while eating.
Koko Coco Day Restaurant
Opening hours: 11: 30-14: 30/17: 00-22: 00
Japanese restaurant with rich Japanese style, now also has family set meals, exposed grass set meals RMB 398 / two big and one small (only used during May 1st holiday in 2019); bamboo set meals RMB 588 / 2-3 people , Are the most cost-effective.
There are three types of Japanese appetizers, especially exquisite, especially the plate, which reveals a strong Japanese style.
The foie gras and mango are colorful. I like it very much.

Assorted sashimi, my favorite salmon, arctic shellfish, sweet shrimp, and scallops can be combined and dipped in soy sauce and mustard, it is simply a taste bud enjoyment.

Wanwanzi Chinese Restaurant
Opening hours: 11: 00-14: 00/17: 00-22: 00
The most suitable for family dining is this Chinese restaurant, whose chefs are all experts in Ningbo, Huaiyang, Sichuan and Cantonese cuisine. The taste of the dishes is relatively light, but the dishes are very particular.
Millet boiled flower gum, it looks very good when it is cooked. After stewing, the soup is clear, the entrance is delicious, and children can eat it ~
Flame shrimp, a little spicy, bite a bite, crispy shrimp shell and fresh shrimp meat, accompanied by bursts of shrimp aroma, people can't stop it.
Lettuce wraps small crispy meat, which is rarely tried at home. It is quite new. The crispy meat is particularly crispy and not greasy.
The most special is the iced crayfish. The table is very delicate. My daughter is very curious about dry ice. It was the first time I saw it. Because it was too tempting, I also ate a few for my child. It was very fresh.
[Lomon Universal Park]
The biggest playground around the hotel is Lomon Universal Park. It only takes 15 minutes by car, and as the premier indoor park, it is not affected by the weather. This advantage is too obvious!

The park has six major themed areas, namely Romantic Avenue (USA and Russia), Dream World (China and Asia), Mysterious Continent (Egypt and Morocco), Adventure Tours (Europe), Happy Plaza and Legendary Island.
A total of more than 30 amusement programs have been introduced, including indoor and outdoor, each item has different height requirements, you can choose according to the specific circumstances.
Indoor must-play items include:
[Rock tugboat] Similar to a pirate ship, but the swing range is not so large, the sense of fall is not strong, and the height is limited to 105cm or more;
[Venice style] It is a bit like a gondola boat in the Venetian Macao.

[Adventure of Poseidon] The indoor rapids are advancing. Do n't underestimate this track. If the water splash is too large, you must buy a raincoat. It is recommended to play it a little hotter, otherwise it is easy to catch a cold.
[Luomen Train] Poster model, you can see the panorama of the park. Generally, it is divided into indoor and outdoor operation. Children absolutely like it.
Outdoor projects are relatively exciting, such as shuttles, rolling waves, legendary flying dragons ... all need courage and are more suitable for adults.
In addition, there are many live performances, such as stage show (Pyramid Stage on the first floor), float parade (1st floor), magic show, children's play (Magic Theater on the 3rd floor), and multimedia laser show (around the 1st floor pyramid). Bring people into the colorful world of the mysterious wonderland. The wonderful performances of foreign performances make the feeling of romance, fantasy, and unrestrained more prominent, and it is worth playing.
Opening hours:

Monday to Friday 10: 00-17: 30; Saturday to Sunday 10: 00-20: 00; Holidays and peak days: 10: 00-20: 00
This article is reproduced by the editor of this website. The purpose of reprinting is to convey more information. It does not mean that this website agrees with its views and is responsible for its authenticity. If you are involved in the content, copyright and other issues, please contact this website within 30 days, we will delete the content as soon as possible! The copyright of this article belongs to the original author, and the content is the author's personal opinion. This site has the final interpretation of this statement.