The Ningbo Huachen Bridge was built on June 8, 1999, and was opened to traffic at the end of December 2000. It is connected to Kangzhuang South Road in the north and Yucai Road in the south, with a total length of 471 meters.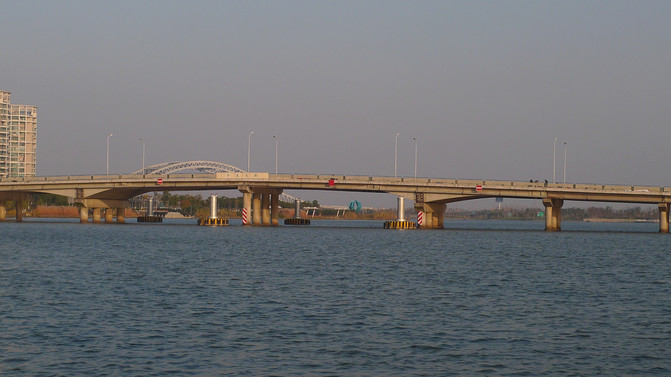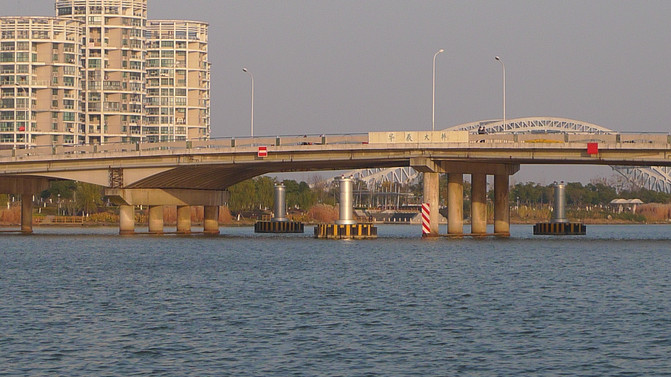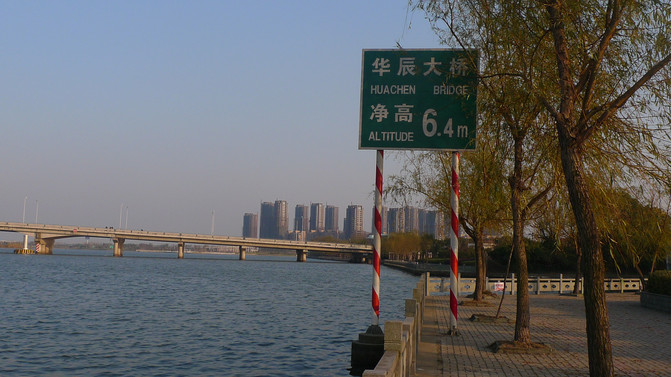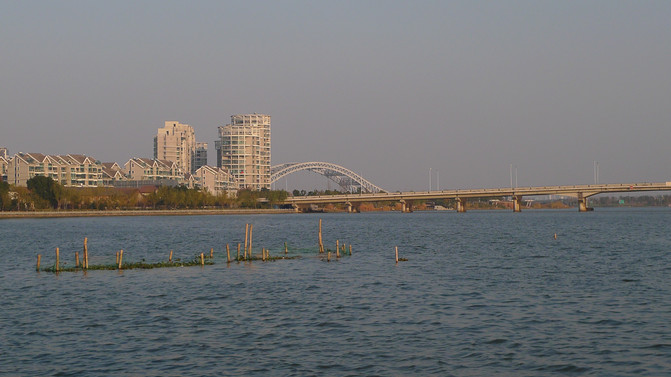 It was built by Wang Guojin, then chairman of Huachen International Development Co., Ltd., at a donation of 25.48 million yuan, which was the first of its kind for the overseas Chinese to build a Ningbo municipal project. The bridge name was inscribed by Wang Zhaoguo, then the head of the United Front Work Department of the CPC Central Committee.

The new Sanjiangkou Park is now built at the northern end of the bridge;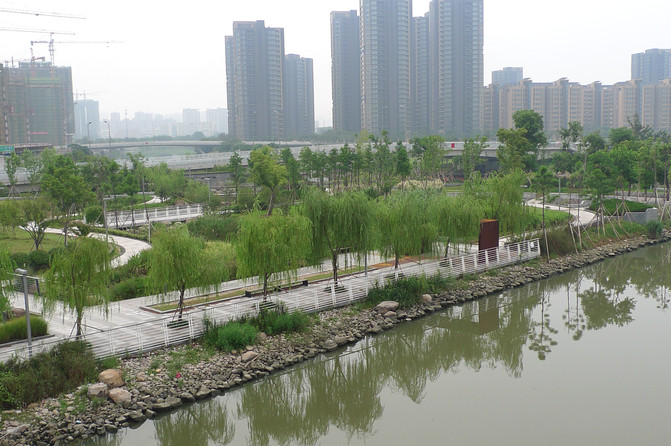 The new Sanjiangkou Park starts from Huachen Bridge in the west, the original motorcycle wheel factory in the east, and the planned road in the north from the north bank of Yaojiang to the south side of Tianshui Home. It is 120 meters away, and it is near the narrow strip.

After the park was completed, it greatly improved the living environment of the residents in the large nearby community: Tianshui Homestead.
What turned out to be a rugged deserted countryside with rocks and weeds has now become a beautiful riverside park, attracting many egrets to play here.

At the same time, the green channel of the three rivers and six banks of Ningbo City has been connected.
Tips:
There are buses on the bridge
Line 3; Line 303; Line 345.
This article is reproduced by the editor of this website. The purpose of reprinting is to convey more information. If you are involved in the content, copyright and other issues, please contact this website within 30 days, we will delete the content as soon as possible! The copyright of this article belongs to the original author, and the content is the author's personal opinion. This site has the final interpretation of this statement.