Sina Weibo: Fatty King
【Yuyao】
Recently, I have seen various cherry blossom pictures on the Internet. I can't go to Japan, so I'll take a look in China.
Take the Cihang bus, the fare is 40 yuan and get off at Zhou Lane.
The easiest way to explore a city is by bus.
The rise of cheesecake, various imitations of Uncle Ruisi, funny signs
Yuyao has plenty of fresh taro cents. There are more bowls in Hangzhou than in Hangzhou. I only see the soup and I ca n't see the ingredients ...
Shunshui South Road, Yuyao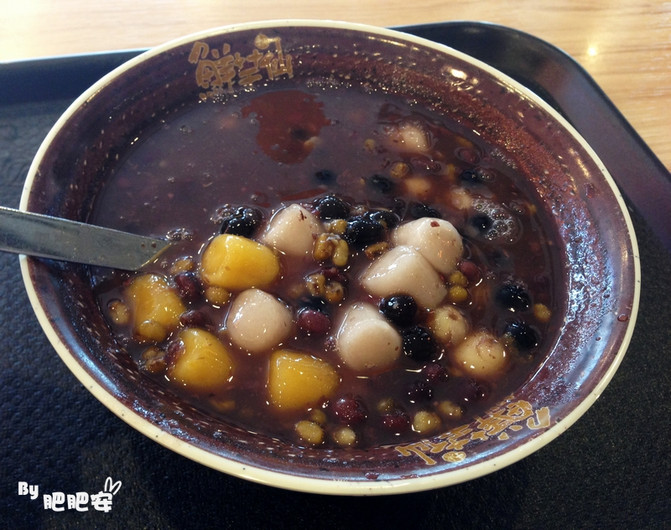 * Ningbo Simingshan National Forest Park, Yuyao South Bus Station, bus 509 to Dalan (1 hour drive), change to CMB 648 (40 minutes by car), change CMB 635 or 636 (10 minutes by car) to Siming Mountain Forest park.
Attractions are scattered, it is recommended to travel by car.
The full price of the tickets is 50 yuan. Yuyao citizens are free of tickets with their ID cards.
When I arrived at the door, the uncle at the door told me that the cherry blossoms had already been thanked and there was nothing interesting in it. It would be so straightforward in about an hour. Have you considered my feelings?
After a little stroll, I said that this is a national forest park too. There are more holiday houses, but there is basically no scenery at all. Maybe you can drive a road to enjoy the scenery.
Give up more than half an hour and wait for the bus to go down the mountain at the door.
I also met a kind couple who came to travel. I heard that there were no cherry blossoms in it, and they didn't plan to spend money to take their free ride to the city.
I saw bamboo shoots on the way, so big bamboo shoots, 2.5 yuan per catty
【Cixi】
Hotel: The Platinum Hanjue Hotel Cixi City Yangmei Avenue North Section 888 lives alone, it is necessary to live in a better room with WIFI, Internet speed is very powerful, but did not send bottled water, toilets have become more advanced.
There are a lot of people in the hotel pool who do n't have bathing suits.
Meet the 11th Food Festival of Hanjue Group
* A quiet place on Baiyang Road, Cixi, Shanglin Lake, suitable for barbecue and fishing
Farmhouse
Yuyao North went to Ningbo to see the Cathedral of the Bund on the Bund
[Ningbo]
Ningbo Catholic Church is located on the north bank of the "Sanjiangkou" on the north side of the Xinjiang Bridge in the north bank of the river in Ningbo City, Zhejiang Province.
Address: No. 2 Waima Road, Old Bund, Jiangbei District Traffic: Take the 518 bus from the exit of Ningbo High-speed Railway Station and get off at the East Gate. You can see along the bridge.
There is also a church at Tianyi Square, which is very close and walking forward
Catholic Church Address: 116 Yaoxing Street, Haishu District
Not far from the church is Pizza Hut, then come to an afternoon tea bar and use your mobile phone to buy a high-speed train ticket back to Hangzhou
2nd floor of Ningbo Station
Hot with wild eggs, great
Hangzhou, I am back!
Tags: Ningbo Catholic Church, Bund, Yuyao Siming Mountain, Cixi Shanglin Lake, Platinum Hanjue gourmet high-speed rail train
This article is reproduced by the editor of this website. The purpose of reprinting is to convey more information. It does not mean that this website agrees with its views and is responsible for its authenticity. If you are involved in the content, copyright and other issues, please contact this website within 30 days, we will delete the content as soon as possible! The copyright of this article belongs to the original author, and the content is the author's personal opinion. This site has the final interpretation of this statement.