Escape from Shanghai and bid farewell to the ancient Jiangnan ancient town. 4 cities from eastern Zhejiang to southern Zhejiang should not be missed.
Foreword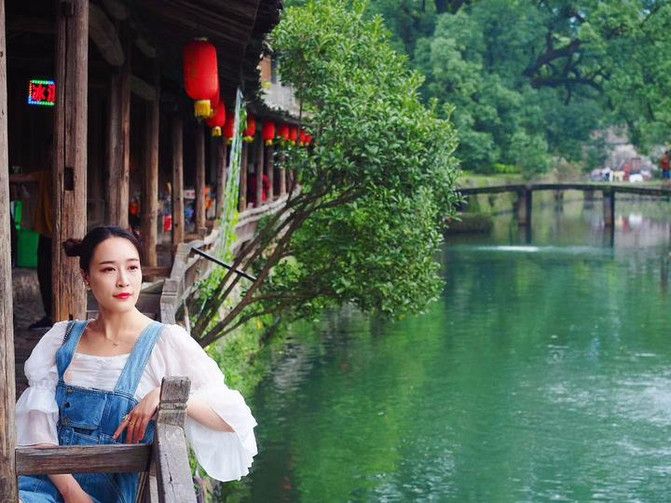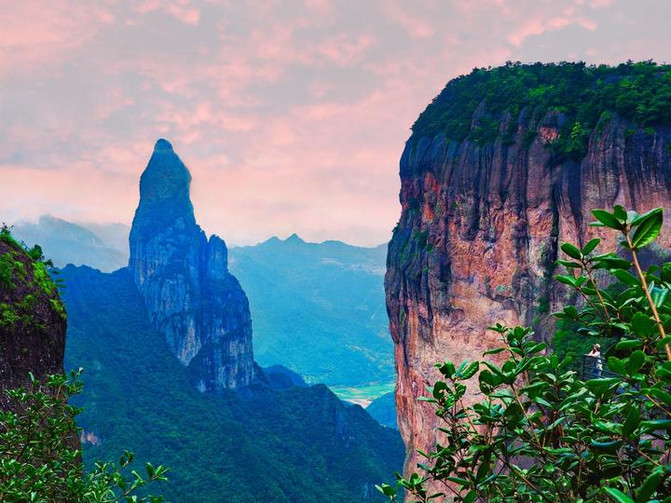 In the midsummer summer, the sun is burning and the flowers are blooming in Shanghai. Distressed work and tired body urgently need a comfortable journey to comfort the soul. The boring sights of Shanghai and the lingering exhibitions are disgusting.
They all say that "Zhejiang is the back garden of Shanghai people". In July, Zhejiang was in "the realm of poetry and painting".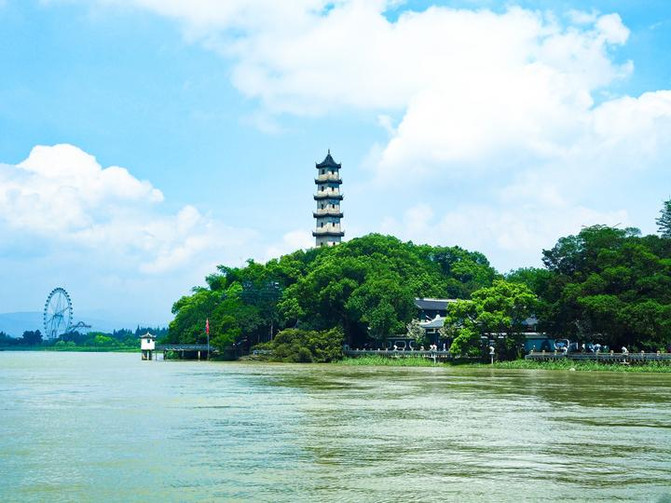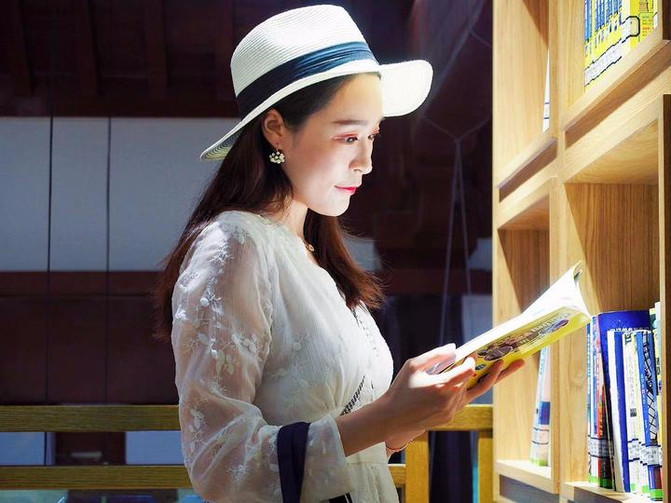 "East Asian Cultural Capital" Ningbo
Ningbo is a sub-provincial city of Zhejiang and a smart cultural city. "Book collection ancient and modern, Hong Kong through the world, the sky is full of water, Haiding Boning" is the perfect interpretation of it. Back in time, Zhongling Yuxiu's land of Ningbo has given birth to hundreds of leading scholars of literature, art and scientific thought, hence the name "Eastern Asian Capital of Culture".
Compared to the pleasing beauty of the harbour and lake, Tianyi Pavilion, a cultural landscape that cultivates temperament in its territory, is more worth visiting.
Tianyi Pavilion, Ningbo, the oldest library in Asia
For hundreds of years, literati princes were proud to have been reading in Tianyi Pavilion. Young people first heard "Tian Yige" because of Yu Qiuyu's "Wind and Rain". Yu Wen's sad words touched the hearts of thousands of readers.
Tianyi Pavilion, with a history of more than 400 years, is a private library built by the Ming Dynasty Fan Qin. It is also one of the three largest private collections in the world and the oldest library in Asia. The tiny appearance cannot hide its bright light.
It is reported that Fan Qin went through twists and turns to collect remnants of ancient books, and racked his brains to build a library building sheltered from fire and dust. Later, the children and grandchildren stayed together for generations before they were fortunate enough to see it.
Times have changed. Tianyi Pavilion, an old man who has seen the world, has left the world not only with yellowed ancient books, but also simple and elegant gardens, exquisite flower sedans, theaters with carved columns, incredible mahjong exhibition halls,
The stone path with strong exotic flavor ....... not unique to the famous garden, but original, and not a museum, but there are many exhibits.
Tips: Tianyi Pavilion Museum Opening hours: Tuesday, May 1 to October 08: 30-17: 30, Monday 13: 30-17: 30; November 1-April 30 the following year Tuesday to Sunday 08: 30-17: 00, Monday 13: 30-17: 00; ticket check-off will be closed at 16:00; Tianyi Pavilion Museum will be closed on Monday morning, opening time: 13:30. Address: No. 10 Tianyi Street, Haishu District, Ningbo City Traffic: 1. By car: Take National Highway 104 or Hangzhou-Ningbo Expressway. 2. Train: From Hangzhou East Railway Station to Ningbo Railway Station, take Line 560 and get off at Tianyige Station. It can also be reached by walking for about 20 minutes. 3. By car: From Hangzhou East Bus Station to Ningbo South Bus Station, take bus lines 2, 9, 10, 12, 14, 15, 19, 821, etc. Within 500 meters. Tickets: 30 yuan / person
Drum Tower, landmark of old Ningbo
The Drum Tower of Ningbo, which is now 1,000 years old, is the only ancient city site in the city. The ancient Drum Tower was a place for telling the time and a watchtower for transmitting military information. Today is Ningbo's most fashionable food street.
The ancient and modern buildings are staggered with obstacles, not only the simplicity of old city buildings, but also the elegance of modern gardens, and the trend of contemporary cities, which are of great ornamental value.
Regardless of whether it is cloudy or sunny, the streets and alleys of Drum Tower are filled with gourmet "fragrance". It means Xiangrui's good cakes, sweet and soft water tower cakes, cool and sweet mango jelly, Ningbo rice cakes with warm fragrance and soft jade, warm fragrance with soft jade, warm fragrance with soft jade, crispy and delicious short butter zanzi.
Tips: Ningbo Drum Tower Opening hours: 8: 30-17: 30 Address: No. 2 Gongyuan Road, Haishu District, Ningbo Traffic: Take Metro Line 1 or Line 2 to Gulou Station or take a bus to Fuqiao Street Station and walk Can be reached. Tickets: Free [Ningbo] Eat / Live / Purchase: When you come to Ningbo, you can't miss the "Poetry and Painting Zhejiang, 100 County Thousand Bowls", about Ningbo. Mainly: Ningbo dumplings, sauerkraut soup with yellow croaker, red cream crab, crispy tofu fish
Ningbo dumplings: There are two key points in Ningbo dumplings. The flour must be water-milled glutinous rice flour, and the filling must be sesame filling boiled in lard. Without one, it cannot be called a true Ningbo dumpling. More authentic in food, is the confidence of locals. During the Chinese New Year, the dinner was full, and adults brought dumplings to make snacks. Two or three entrances are non-greasy, not sticky, and the elders' expectations and affections are all in a few round rice balls. Eat, this year is considered full.
Xuecai soup yellow croaker: Ningboers prefer yellow croaker, and there is always a yellow croaker in the specialty dishes of famous restaurants. There are many ways to do it. And "Xue Cai Da Tang Huang Yu" is a well-deserved dish. The taste of yellow croaker is self-evident, but as a "helper", the locals firmly believe that "Qiu Yu" has the soul of this dish and can create the unique flavor of "salty and sour" and retain it. The "true temperament" of the ingredients.
Red Crab Crab: In the food list of Ningbo people, the word "fresh" always takes the lead. The autumn wind rises, and the crab is fattened. Select raw barracuda or white crab and marinate it in saturated brine for several hours to one day. As soon as it was opened, the red and yellow semi-solidified paste, the pale yellow flowing yellow, and the translucent crab meat were crystal clear. The crab paste melts at the entrance, the crab meat is delicate and supple, and the salty and bite-like flavor makes people have an endless aftertaste.
Crispy tofu fish: When fishing by the sea, fishermen often pick out shrimp and crab fish, and the rest is a basket of shrimp maggots, which is often called tofu fish from outsiders. In the old days, in the seafood market, shrimp lobster was cheap due to the large amount. If it could not be sold, it would be made into dry products. In fact, mantis shrimp is more fresh than fish and shrimp, and tender like tofu. In addition to steaming and making soup to retain the original flavor, it is fried with flour and crunchy, then soft and tender, and has a unique taste. Live: Ningbo Haishu Tiangang Delight Hotel Address: No. 620, Liyuan South Road (that is, Exit C of Liyuan South Road Station of Metro Line 2) Per capita: 403 yuan / room South Road Station Exit C-Liyuan South Road, about 10 minutes drive from the expressway entrance. Haishu Tiangang Xiyue Hotel is a classic representative of the "Skygang Xiyue" brand under Sky Harbor Hotel Group. The hotel is guided by the "innovative Chinese style lifestyle", creating a "food and guest room integration development" product model, providing high-quality products and services for business reception and family consumption.
Purchase: 1. Ningbo Tianyige Museum, buy souvenir bookmarks, book bags. 2. Drum Tower purchase, Ningbo rice cake, Liangnong big cake,
"City of Islands" ▪️ Zhoushan is backed by Shanghai's "City of Islands" Zhoushan, which is the home of the legendary writer San Mao. As far as food is concerned, Zhoushan is a veritable "Donghai Yucang". Here you can eat a variety of fatty and cheap seafood. For Shanghai people, it is undoubtedly a paradise.
Zhujiajian, Zhoushan, which is adjacent to the sea, is a blessing place that "points sand to gold", and is also the "hometown of sand sculptures".
San Mao Zu Ju
Looking back on the green onions, have you ever been obsessed with San Mao's works? Even if she hasn't read it, she must have heard her classic quotes and legendary life.
San Mao is not only a popular writer, but also a traveler who travels around Qianshan. Her works are mostly from life. The emotions are real, the words restore the original appearance of life, simple and delicate, and intelligent and interesting. Therefore, her works are widely loved by readers.
San Mao's ancestral home is in Chenjia Village, Xiaosha Town, Dinghai District, Zhoushan. Sri Lanka is dead, Fang Xin stays forever. The opening of Sanmao's former residence has attracted many book fans to follow her footprint. The Sanmao ancestral home with hundreds of flowers, five bungalows with blue walls and hundreds of walls, one room to the north and south, and three rooms in the middle connected to each other. Lian Sanmao's relics, works and photographs from various periods, and articles in memory of Chinese and foreign people are displayed.
San Mao used wandering and adventure to make up for the regrets in life and fulfilled the dreams that ordinary people can't realize. If you have visited the ancestral home, you still do n't know what to do, so you might as well join the book next to the Opium War Ancient Battlefield Relics Exhibition Hall in Dinghai District of Zhoushan, and read San Mao's works carefully. Tips: San Maozuju Opening Hours: Open all day Address: Chenjia Village, Xiaosha Town, Dinghai District, Zhoushan Transportation: Tickets: 10 yuan / person Zhu Jiajian, "Hometown of Sand Sculpture"
Zhujiajian is the fifth largest island in the Zhoushan Islands. The island is beautiful and charming, with continuous golden sands, dense forests, rugged rocks, and rippling waves. It is a paradise for watching the sea, waves, and sunbathing on the sand.
Under the clear sky, Zhujiajian Island is as beautiful as a fairyland. On a rainy day, Zhujiajian is more like a Buddhist disciple dressed in a gray and blue veil.
The seawater in Zhushajian is not as clear as the other four major islands, and it appears cloudy. Although it is not the perfect sacred place to see the blue sky and blue sky, it is a good place to watch sand sculptures. Since the first International Sand Sculpture Festival in 1999, the Zhujiajian Sand Sculpture Festival has been running for 20 sessions. The theme of each session is different, so the shapes of sand sculptures are different from year to year, and the fun is endless.
It is said that the people of Zhoushan will "point sand into gold", which is true. At the sand sculpture festivals over the years, the masters of sand sculptures possessed unique skills and, with their own superb carving techniques, carved a life-like piece of sand sculpture. People who come to watch, regardless of their nationality, this wonderful sand sculpture work attracts stops.
Like "drops and stones", a small piece of small sand, but also the formation of Huisha, a day of great shine, added a joy to the island tour.
Tips: Zhujiajian Opening Hours: Open all day all year round. Wushitang: 07: 45-16: 45 in low season; 07: 30-17: 50 in high season. Nansha: 07: 45-16: 45 from January 1 to April 30; 07: 30-17: 50 from May 1 to October 31; 07: 45-16 from November 1 to December 31 : 45; Daqingshan: 07: 00-17: 30 throughout the year. Address: Zhujiajian Island, Zhoushan City, Zhejiang Province Transportation: 1. Self-driving: (1) Departure from Shanghai → Enter Shanghai-Hangzhou Expressway → Enter North Line of Cross-Sea Bridge → Continue to enter Hangzhou Bay Cross-Sea Bridge → Continue to enter Shen Haihai Expressway → Exit from the north of Ningbo → Enter the North Outer Ring → Turn left to enter the Zhuanghe Line → Enter the Ningbo Connection Line at the Tongchuan Toll Station → Enter the Zhoushan Cross-sea Bridge → Exit at the G329 National Road → Arrive at Zhoujia Zhujiajian. (2) Departure from Wenzhou → Enter Yongtaiwen Expressway → Enter Century Avenue → Enter National Highway 329 → Turn right to enter Zhuanghe Line → Enter Ningbo Connecting Line at Qichuan Toll Station → Enter Zhoushan Cross-sea Bridge → Exit G329 National Highway → Arrive at Zhoushan Zhujiajian. (3) Depart from Ningbo → Enter County Road 609 toward Cihai South Road / National Road 329 → Enter Zhuanghe Line / County Road 602 → Enter Zhoushan Cross-Sea Bridge Exit → Enter G329 National Road → Da Zhoushan Zhujiajian. 2. Long-distance bus Zhoushan Putuo long-distance passenger transportation center-Red Pier (Cihang Square) Itinerary: 25 minutes Ticket: 5 yuan Shuttle time: 5:20 to 19:10 every day, every 1 minute Zhu Line 1 ( Passing Cihang Square, Dadongjing, Nansha Square) Tickets: 3 yuan Shuttle time: every 10 minutes Dinghai Bus Station-Zhujiajian Dadongjing Bus Station Itinerary: 40 minutes Ticket: 6.5 Yuan Shuttle time: 5: 40 ~ 17:30, every 30 minutes 蜈蚣 峙 Pier (Cihang Square)-Nansha Square Itinerary: 15 minutes Ticket: 5 yuan Shuttle: One half hour Ticket: 80 yuan in low season, 110 yuan in high season [Zhoushan] Eat / Live / Buy Eat: rely on mountains to eat mountains, rely on the sea to eat the sea, to bring the island city of Zhoushan, naturally can not miss to come to "Poetry and Painting Zhejiang, a hundred counties and a thousand bowls", about Zhoushan. Mainly: large grilled cuttlefish, steamed ribbon fish, stir-fried mussels with green pepper, fried eel with celery, smoked mackerel, yellow mackerel barbecue
Large grilled cuttlefish: There are many names for cuttlefish. Yuan Mei mentioned in the "Suiyuan Food List" that "the darkest fish eggs" refers to the entangled glands of females. Cuttlefish itself is thick and fleshy, and the most rustic but time-consuming method is used on the traditional local dining table in Zhoushan—roasting is really simmering. The seasoning penetrates deeply into the ingredients, the original taste of cuttlefish is concentrated, and the water content is moderate.