There are 3 things to go to Putuo. First, worship the Buddha and pray for health and safety; second, watch the sea and play with sand; third, eat seafood.
So we set off with Putuo to Putuo!
Drive from Hangzhou to Ningbo on Friday, stay one night, and drive to Putuo from Ningbo the next day. For one thing, driving is not too tiring; for another, you can get to Putuo early the next morning. From Ningbo to Putuo, it takes about an hour and a half to drive. It leaves at less than 8 am, and you can reach Shenjiamen Pier at about 9:30. Driving all the way, the air is getting better and better, the sky is getting cleaner, you can see clear clouds, and my mood is getting better!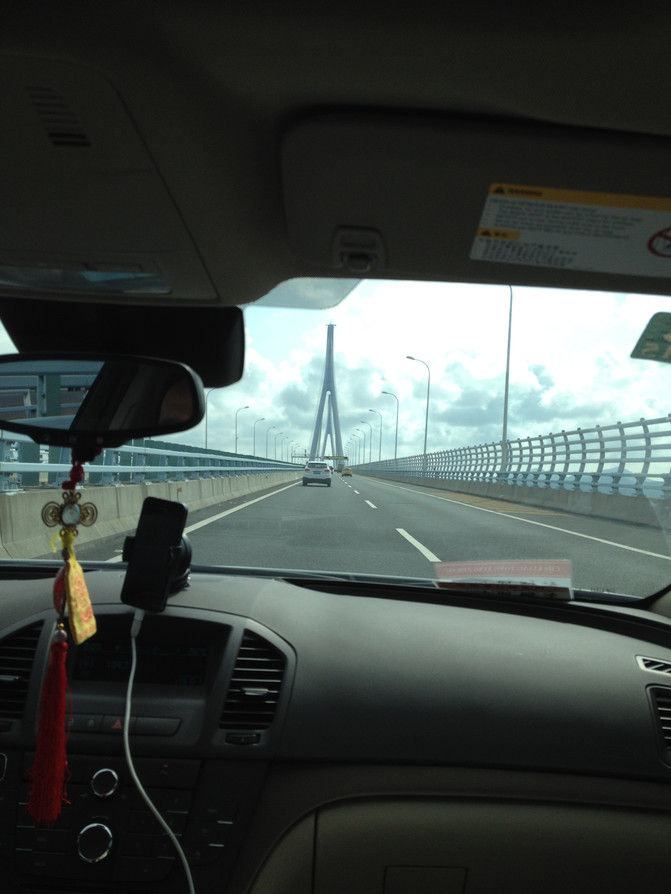 '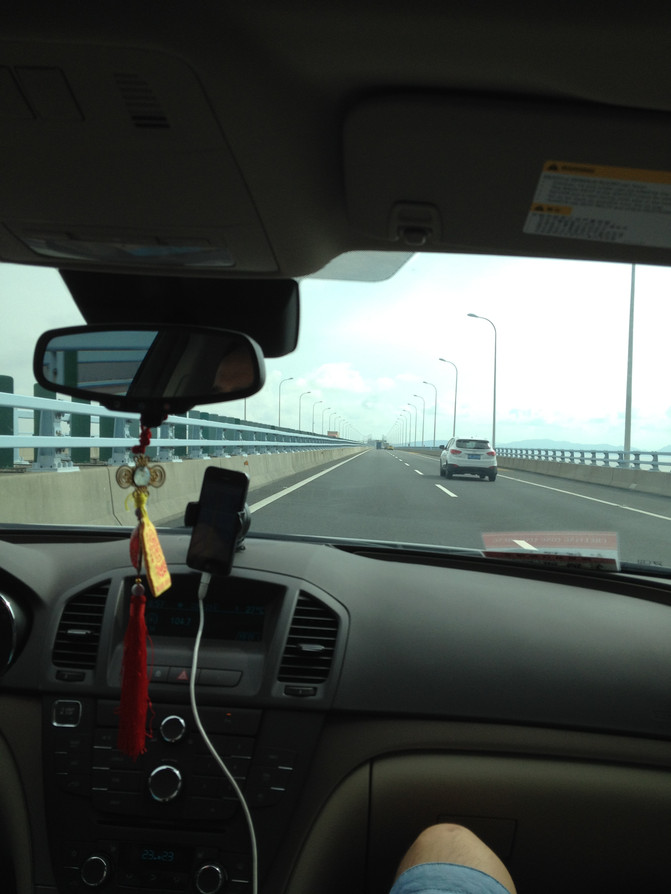 '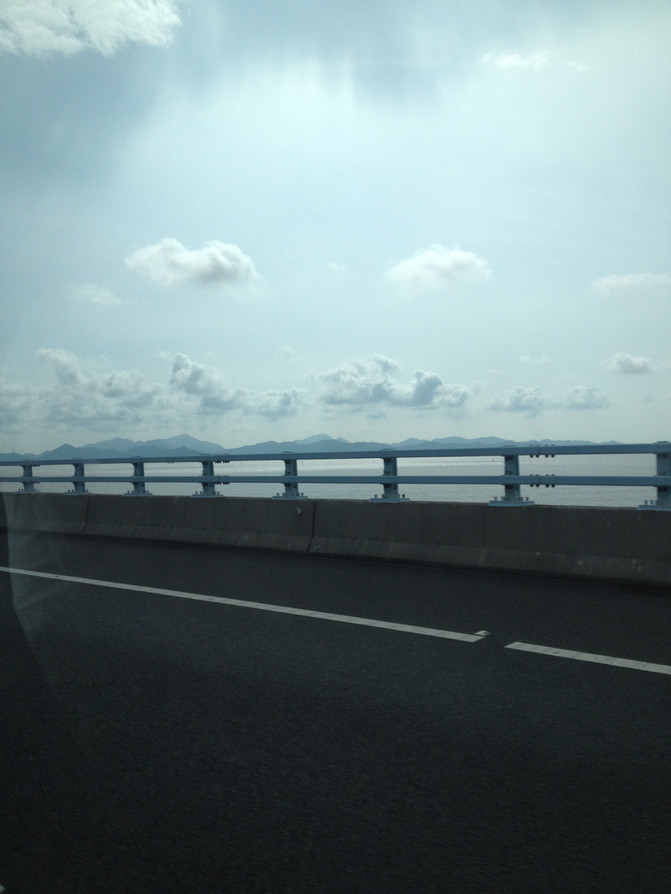 After arriving at the pier, there are blue sky and white clouds, and there is actually "Potala Palace".
The ticket to Putuo is 25 yuan / person, and the ticket for the scenic area is 160 yuan / person. The boat ride is very short, and it will take more than ten minutes. The last time I came here many years ago, the changes are so great now. It's very clean here, everything is in order. Once on the island, there are tourist buses to various attractions. You can also walk, and the distance is not too far.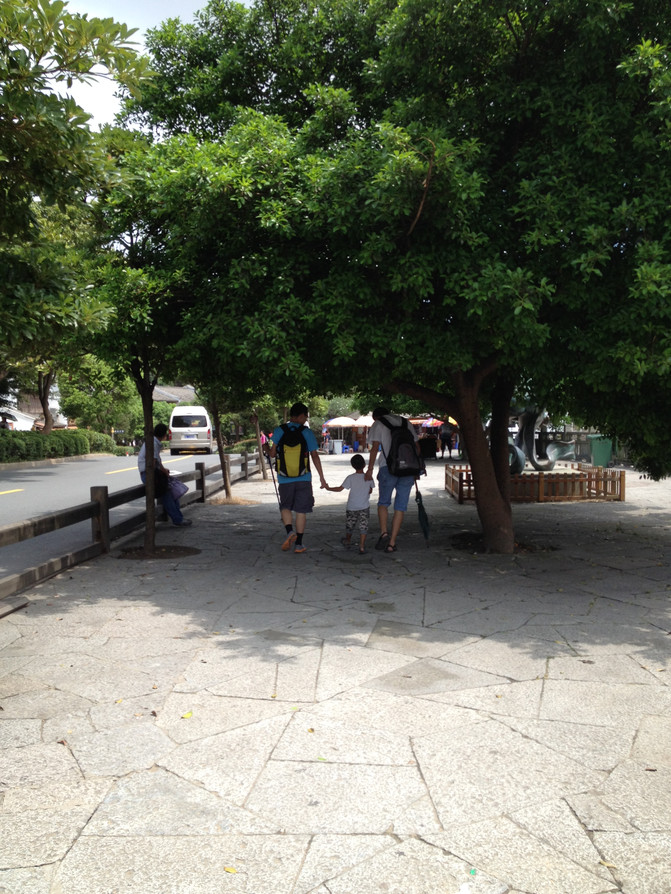 We chose to walk for a while, from the pier, to the beach, in fact, a little bit, about 10 minutes. But before you choose to walk, you must bring delicious and water, because we are with children, we must give children some physical strength and water on the road, of course, adults also need it
Walk around on the beach. After walking along the beach, I went to worship the Buddha, and bless my baby to grow up healthy and happy!
Seeing the Guanyin Bodhisattva in the distance, we are going there!
It's less than 2 kilometers past the beach from here.
On the way, I passed a temple, there was a great place to watch the sea view, there were some rocks next to it, and I took some pictures there.
The sky in Putuo is so beautiful. There is still such a place with good air in Zhejiang, with mountains, water and good air!
After watching the perfect scene, continue to move forward. Healthy, safe and happy!
It was already around 1pm. We ate a noodle in a small restaurant nearby to fill our stomachs. We mainly had to eat seafood dinner at night.
After filling up my stomach, go to Foding Mountain and take the tourist bus. Considering that the children would be too tired to go up, so we went up by cable car and walked down when we got down. After going down the mountain, there is Qianbusha next to it. When I saw the beach and the sea, I was immediately happy! Sometimes it 's not necessary to go to the seaside in Sanya, Southeast Asia, etc. Those far away from the sky are actually very good near you!
Isn't it beautiful?
Sun, beach, waves ...
Children playing sand are the happiest!
The lame feet were buried in the sand by the baby, haha!
Playing on the beach under the big sun, even if it is tanned, it is still so happy!
At about 4 pm, we are going to take a boat, take a tourist bus to the pier, and go to Shenjiamen for seafood dinner!
We ate at a food stall, where there were actually full seats, and there was still a place to wait. Although it is a food stall, the environment is not bad. You can watch the sunset and fishing boats. Suddenly it felt like it was in Kaohsiung.
This scenery is amazing. Looking at the people who came back from fishing, a fishing boat stopped there, and a child leaned there. Keep looking and thinking. What are you thinking? my darling!
What should I eat?
The price here is quite affordable, 4 people eat less than 300, it should be OK.
I stayed at the hotel in Shenjiamen at night, had breakfast in the morning, packed my luggage slowly, and drove back.
A relaxing weekend!
This article is reproduced by the editor of this website. The purpose of reprinting is to convey more information. It does not mean that this website agrees with its views and is responsible for its authenticity. If you are involved in the content, copyright and other issues, please contact this website within 30 days, we will delete the content as soon as possible! The copyright of this article belongs to the original author, and the content is the author's personal opinion. This site has the final interpretation of this statement.