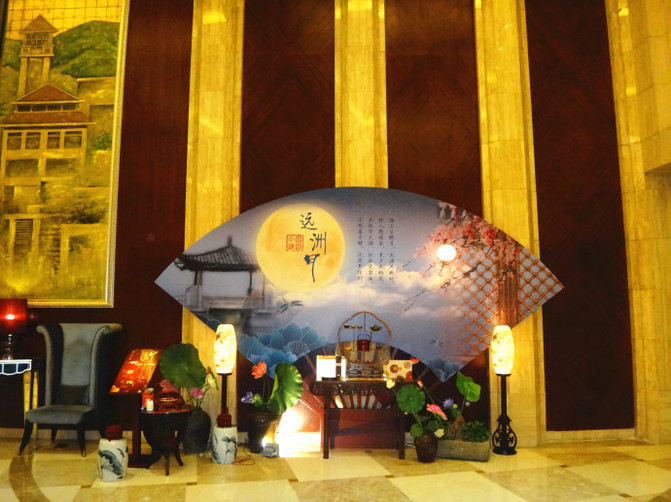 The blogger Shi Ying first stayed at Ningbo Five-Star Yuanzhou Hotel on August 23, 2014. The five-star hotel features a very rich breakfast in Yuanzhou Hall, and the lavender aroma diffused in the air in the lobby. Very fresh and smelling. . .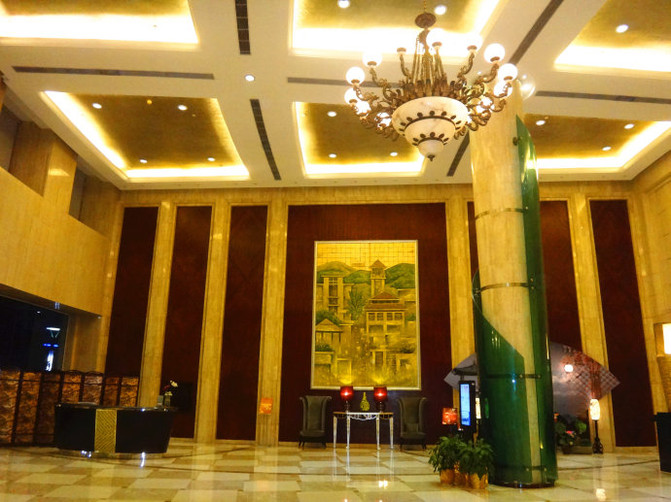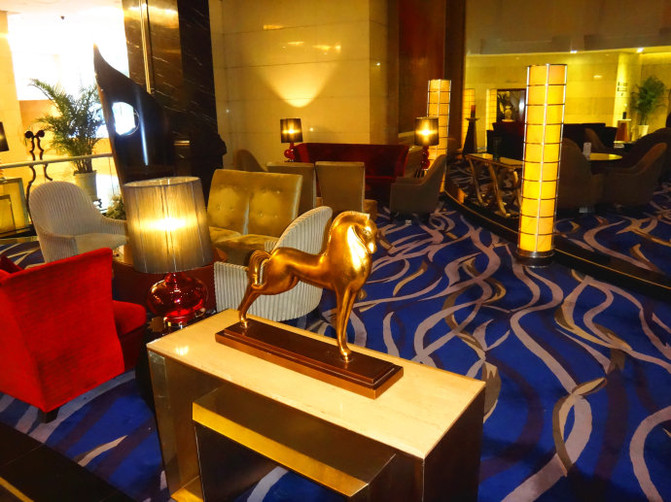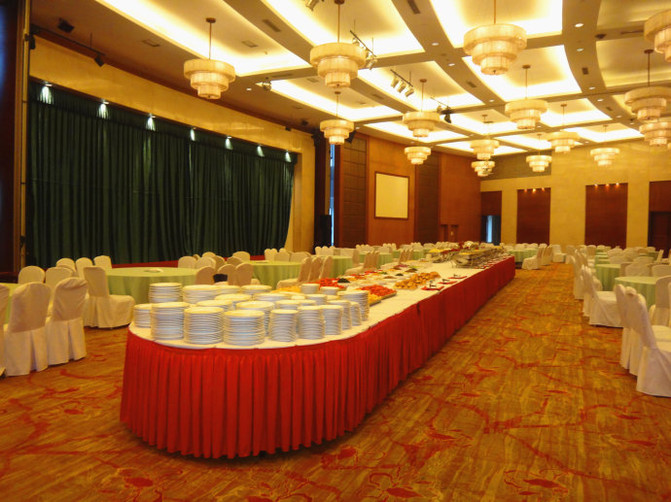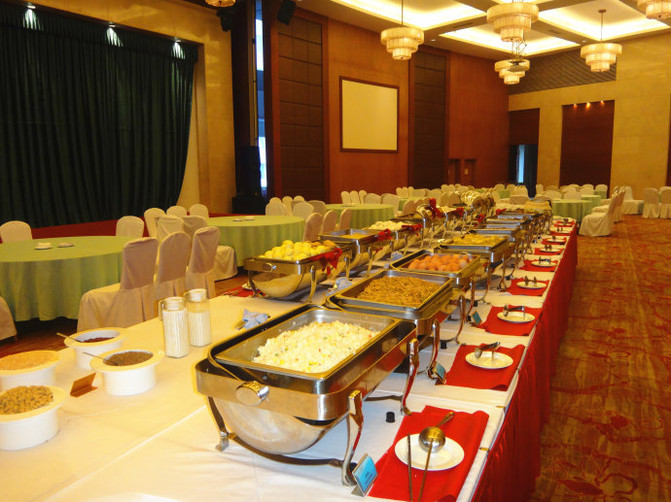 This picture shows the area where the elevator comes out to enter the guest room.
This picture is a very special chair scene placed around the lobby.
On August 23, 2014, he stayed at Ningbo Yuanzhou Hotel for the first time. Due to the two-day tour of the two sites of Cicheng Ancient County and Xiaoputuo, which have been selected by Ctrip.com, the original Ctrip website stated that the five-star hotel in Yuanzhou and another five-star hotel with better facilities can be updated. Here, the cost is the same, but in actual operation, Ctrip does not allow the choice at all and can only go to this Yuanzhou Hotel. Therefore, expectations for this hotel were originally low. However, after check-in, I feel that it is ok, because the facility was built earlier, so it is acceptable.
The hotel advantages:
1. From the lobby manager to the waiter, the service attitude is quite good. The waiter at the door saw the taxi coming and immediately greeted the guest. He has a five-star service consciousness, which is not easy in China and deserves praise.
2. The scent of lavender in the air in the lobby is very fresh and delicious. It is evocative. It pays more attention to the culture and style.
3. Lemonade for guests is placed in front of the lobby front desk, paying great attention to details.
4, hotel air conditioning is better, neither cold nor hot, can be freely adjusted.
5, good location, in the center of the city, 15-20 minutes walk, you can reach the Wanda Plaza not far, where shopping, dining and entertainment hypermarkets are readily available.
6. The breakfast at Yuanzhou Hall is very rich, with everything and services in place.
Disadvantages of this hotel:
1. The coffee break area in the lobby on the first floor saves electricity. The lights are not bright at night and the lights are dim.
2. The restaurant price is more expensive, and the cheaper restaurant is closed.
3. The buffet environment at night is average, and the food is average. Not recommended, you can eat at the nearby Wanda Plaza.
This article is reproduced by the editor of this website. The purpose of reprinting is to convey more information. It does not mean that this website agrees with its views and is responsible for its authenticity. If you are involved in the content, copyright and other issues, please contact this website within 30 days, we will delete the content as soon as possible! The copyright of this article belongs to the original author, and the content is the author's personal opinion. This site has the final interpretation of this statement.